Sales saw their biggest slump for 13 years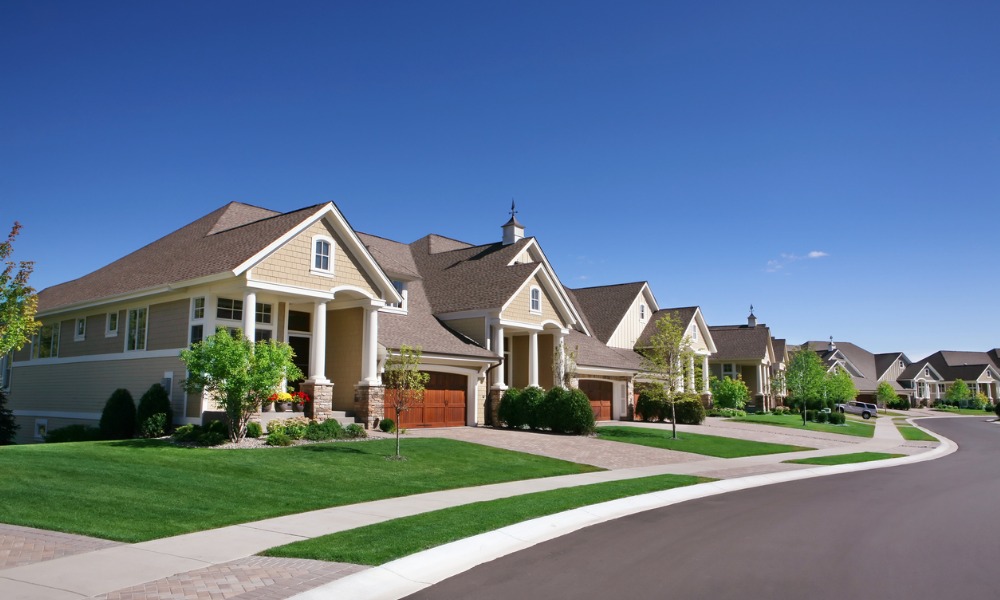 Sales of previously occupied homes in the US plunged in October, with rising borrowing costs and still-high prices contributing to the slowest pace of activity for over 13 years.
Last month's sales figures for existing homes were down 14.6% compared with the same time in 2022, and by 4.1% on a monthly basis to a seasonally adjusted annual rate of 3.79 million, according to the National Association of Realtors (NAR).
The results missed analyst expectations, with economists on average having anticipated a clip of 3.9 million seasonally adjusted sales, according to FactSet. October's figures mean sales have now dropped for five months in a row as prices continue to tick upwards despite the market cooldown.
The median price of an existing home was up 3.4% on a year-over-year basis to $391,800, the NAR said, marking the fourth month in a row that prices have increased compared with a year prior.
Year-over-year, sales tumbled 14.6% (down from 4.44 million in October 2022). #NAREHS pic.twitter.com/60Iq58EDlG

— NAR Research (@NAR_Research) November 21, 2023
The Northeast, South, and West all recorded existing-homes sales declines, according to the NAR, although sales were unchanged in the Midwest.
Economist weighs in on latest figures
Lawrence Yun, the NAR's chief economist, said a lack of supply and higher mortgages rates were the chief factors behind plummeting sales activity, with the 30-year mortgage seeing a weekly average rate of 7.79% in October.
"Prospective homebuyers experienced another difficult month due to the persistent lack of housing inventory and the highest mortgage rates in a generation," Yun said. "Multiple offers, however, are still occurring, especially on starter and mid-priced homes, even as price concessions are happening in the upper end of the market."
First-time homebuyers continue to account for a significant portion of sales, with 28% of existing-home purchases made by new buyers in October, the NAR said. Individual investors or second-home buyers bought 15% of homes last month, a drop from 18% the month prior.
Foreclosures and short sales, also known as distressed sales, were effectively unchanged on a month-over-month basis, hovering at the 2% mark.
Still, Yun saw some cause for optimism in the slight decline in mortgage rates in recent weeks, even though they remain high compared with 2022. He said an increase in supply in the months ahead could also prove a boost to prospective buyers.
"Fortunately, mortgage rates have fallen for the third straight week, stirring up buying interest," he said. "Though limited now, expect housing inventory to improve after this winter and heading into the spring. More inventory will result in more home sales."