Ellie Mae data shows larger share, larger amount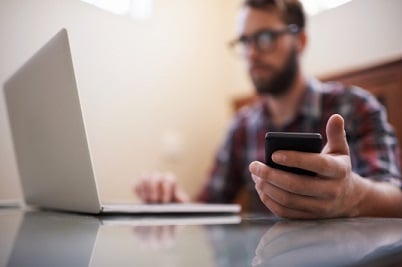 Millennial homebuyers are taking out larger FHA-backed loans year-over-year according to a new report.
The Ellie Mae Millennial Tracker reveals that in November 26% of all closed loans to millennials were FHA loans with an average loan size of $186,454, up from $178,862 in November 2017 and $170,167 in November 2016.
Conventional loans made up 69% of closed loans to millennials (average amount $211,268), 2% were for VA, and 3% were unspecified.
The share of FHA loans that were for purchases was 95% while 88% of conventional loans were for purchase and 11% for refinace.
"November data from the Millennial Tracker shows that Millennial borrowers are taking out larger FHA mortgages and spending more on a home than in the past," said Joe Tyrrell, executive vice president of corporate strategy for Ellie Mae. "We are seeing that as inventory remains relatively slim, borrowers are not waiting to buy an affordable home and are instead increasing their loan amount to purchase what is available on the market."
Men were listed as the primary borrower for 56% of FHA loans, women were listed on 35%, and 9% were unspecified.
Interest rates on all loans rose to 5.1%, the highest percentage point since Ellie Mae started tracking this data in 2016, up from 4.96% in October, and up from 4.17% a year ago.
Market

Avg. Loan Amount (Nov. 2018)

Avg. FHA Loan Amount (Nov. 2018)

Avg. Home Appraisal Value (for FHA Loans) (Nov. 2018)

Avg. Loan Amount (Nov. 2017)

Avg. FHA Loan Amount (Nov. 2017)

Avg. Home Appraisal Value (for FHA Loans) (Nov. 2017)

San Francisco-Oakland-Hayward

$642,877

$505,871

$562,479

$523,633

$460,853

$523,192

Los Angeles-Long Beach-Anaheim

$479,362

$442,569

$479,091

$442,015

$389,031

$425,517

Boston-Cambridge-Newton, Mass./N.H.

$376,481

$353,680

$379,897

$367,733

$343,219

$370,635

Washington, D.C.- Arlington-Alexandria

$351,631

$313,168

$331,633

$334,156

$283,584

$305,467

Chicago-Naperville-
Elgin

$221,962

$194,630

$207,841

$205,667

$178,335

$189,715