Broker explains how anti-Asian racism plays out in the mortgage and housing industry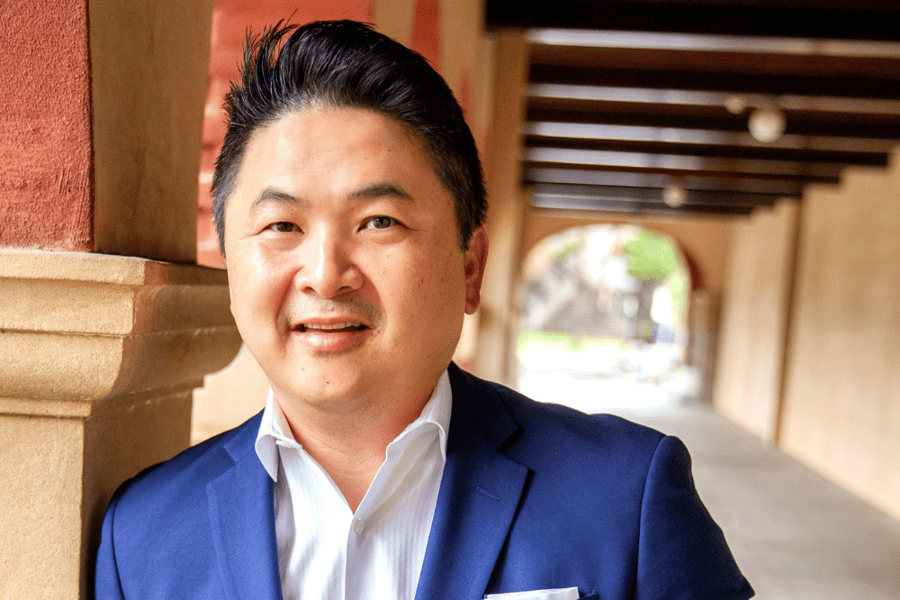 When David Lau (pictured) launched his new brokerage brand, he called it "The Asian Lender," because the Hong Kong born American mortgage professional identifies as exactly that: an Asian lender. However, as soon as he started sending marketing emails, vitriol started coming his way.
Prospects and past clients accused him of discriminating against non-Asian borrowers and only helping Asians buy homes, even though none of his marketing materials said he was exclusively lending to Asians. These attacks had a particular insidiousness given Lau's local California market, where buyers from East Asia and Asian American communities are often scapegoated for rising house prices. In part because of the harshness of that response, Lau has recently rebranded as the Irvine Lender, where he is broker/owner.
Now, as shocking hate crime statistics and heart-wrenching individual stories paint a picture of widespread discrimination against Asian Americans in this country, Lau explained some of the discrimination Asian mortgage professionals and Asian homebuyers face. He talked through some of the misconceptions the industry has about Asians on the housing market and demonstrated the ways in which some buyers are taken advantage of because of their race. He emphasized, though, that he is hopeful for positive change and believes the whole industry and country can learn and grow beyond mischaracterization and stereotype.
"Many great loan officers may face this kind of discrimination from clients, especially if they have a heavy accent," Lau said. "I don't have a heavy accent, so I usually don't feel that discrimination from people over the phone. It's good when you work for yourself too - I can decide if I feel like a client is discriminating against me, but I have only had to fire a client once, just because I felt they were a mean person…I don't see it as much in my community, but I read about what's happening or I hear from my family in New York who get very discriminated against. I don't know why that's happening."
Read more: LO shares why he switched firms without a signing bonus
Lau noted that he heard of more incidents of anti-Asian racism as the COVID-19 pandemic spread, with many people blaming East Asians indiscriminately for the virus because it originated in one Chinese city.
Indeed, even though his personal encounters with anti-Asian racism are few and far between, he sees a number of negative stereotypes playing out in the housing market. He told MPA that he's seen top producing real estate agents trying to fleece buyers just because they're Asian, expecting that if a buyer has an Asian name, they're willing to bid high and pay cash. Lau explained that this stereotype is far from the truth - he works with many Asian American and foreign buyers using traditional financing means to buy.
One of the most common stereotypes he encounters is the idea that Asian buyers are inflating house prices in key California markets. In Lau's home market of Irvine, Calif., he regularly hears ordinary people and real estate professionals alike blaming house prices on Asians, without looking at the impacts of widespread migration to Southern California, how cheap money is to lend, and how a generational wealth transfer is empowering millennial buyers.
Lau explained that all of his clients are equally frustrated by today's market conditions. Regardless of race, they're all having to make multiple offers and engage in bidding wars. Nevertheless, he sees the imaginary "crazy rich Asian" buyer playing out in the fantasies of real estate professionals.
"I have a good client with a house worth $750,000 in Anaheim who told me she's going to list for $890,000," Lau said. "She said to me, 'I know an Asian cash buyer will offer me exactly that,' those were her exact words."
Lau attributes some of this thinking to the combative nature of the real estate space. When agents or mortgage pros are pitted against other teams, they tend to make boogeymen out of them, inflating characteristics or stereotyping buyers, perpetuating potentially dangerous ideas in the process. Lau emphasized that as much as competition is the lifeblood of this industry, mortgage and real estate professionals need to remember they're all part of a key service: helping individuals and families buy homes. Those individuals and families, regardless of race or appearance, need to be treated as the unique people they are.
"As an industry, we need to figure out how we can do better as a community, without stepping into regulation," Lau said. "Immigrants built this country. It's a great country that's given me an opportunity to raise my kids, grow my family and take opportunities. I've helped a lot of families who had bad credit, no down payment, seven people in a tiny apartment with people sleeping on the kitchen floor. Now they're homeowners…That's what we need to do. We need to help communities."