President of originations makes pitch for broker partnership after United Wholesale Mortgage shone a spotlight on the segment last month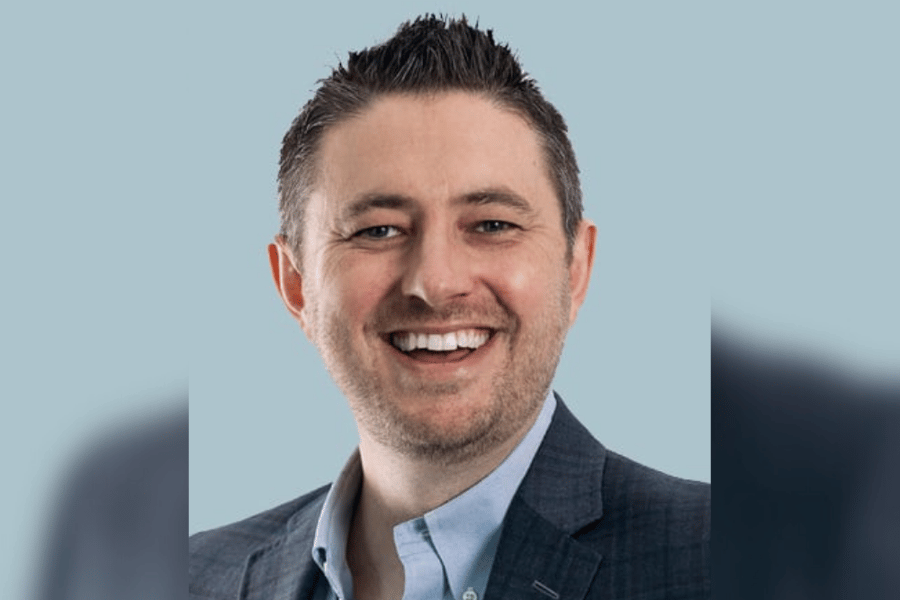 Some of the nation's largest wholesale lenders spent the better part of the last month fighting over who is a better partner for brokers. It was a fight spurred on by United Wholesale Mortgage's ultimatum against Rocket Mortgage and Fairway Independent, that had knock-on effects throughout the industry. While conversations swirled in the media and here on the pages of Mortgage Professional America about who would make the best partner for brokers, less was said about what brokers need now as the market pivots from a refi boom into a hot purchase market.
Phil Shoemaker (pictured) wants to change that dynamic. The president of originations at Homepoint believes that the best thing a lender can do right now for brokers is offer them insight and advocacy around the current market conditions we're in. After a record year of volume and market share growth for brokers, Shoemaker sees new challenges coming along with the opportunities of a purchase market. He believes that brokers need to be taking proactive steps now to ensure strong volume and consistent performance through 2021 and beyond.
"When people or companies have these great years [like 2020] it can go to their head and people start to think that their performance was the driver," Shoemaker said. "The reality is, while there were a lot of top performers last year, it was one of the best markets we've ever seen and likely will see. As the market shifts into a purchase-dominated environment, I'm excited because I think that's really the time when we'll see brokers shine. What we're focused on in this environment is helping brokers see the bigger picture."
Read more: CFPB to clamp down on mortgage industry
Shoemaker noted that because of the adrenaline rush of individual transactions, and the focus brokers have on their individual clients, they can sometimes struggle to see the forest from the trees. That's where, in his opinion, a wholesale lender can come in and give guidance to brokers on where the next strategic growth opportunities are and facilitate that growth with service and price.
Despite the challenges that will come with harder to win purchase deals, Shoemaker believes brokers still have a competitive advantage. He pointed to recent difficult markets like 2017 when rising rates were accompanied by growth in wholesale purchase transactions. Shoemaker explained that this was because brokers offer scale through their lender partners and individual service through their local networks.
Even through he's confident in broker growth, Shoemaker is hearing a lot of anxiety from the brokers he's been speaking with. Brokers, he explained, are seeking stability and consistency, which is hard to find in this rapidly changing world. He's seeing anxiety, too, around where the loans go after they've been closed. Admitting that Homepoint pitches itself as an integrated servicer, Shoemaker noted that in partnering with lenders that service their own loans, brokers do get an advantage in customer retention for the life of the customer, not just the life of the loan. Comparing Homepoint to some larger wholesalers, Shoemaker said that their models don't facilitate retention as well.
"A lot of wholesale lenders say: 'we don't go after your customers,' but they're either selling those customers away to someone else that's buying the servicing who really doesn't care about that broker, or they might be silent on it," Shoemaker said. "Maybe they're not going after the customer, but they have such a strong brand because they advertise in Superbowl commercials that the customer is really going to start thinking about that lender more than the broker."
Shoemaker's pitch is for a platform that offers scale and service to brokers, but comes as a partnership without the introduction of another servicing party or a wholesaler with the same level of name recognition as Rocket or UWM.
The point of that platform, for brokers, is to create a means by which they can market their business across cycles. He believes that focusing on generating consistent business during lean months and difficult periods results in sustainable success whatever the market conditions may be. Even as rates take small dips and tempt brokers back into refi business, Shoemaker believes they need to focus on retaining customers through the long haul.
"When refi booms come in, you want to take full advantage of that, but you can't do it by sacrificing the longevity of your company's long term purchase relationships," Shoemaker said. "So, I think it's incredibly important that brokers stay grounded in their communities, continue to build relationships with referral partners, like real estate agents and builders, and partner with lenders that actually are there to support them long term as opposed to using them as a way to acquire customers for their own portfolio."