Turns out they need mortgages too...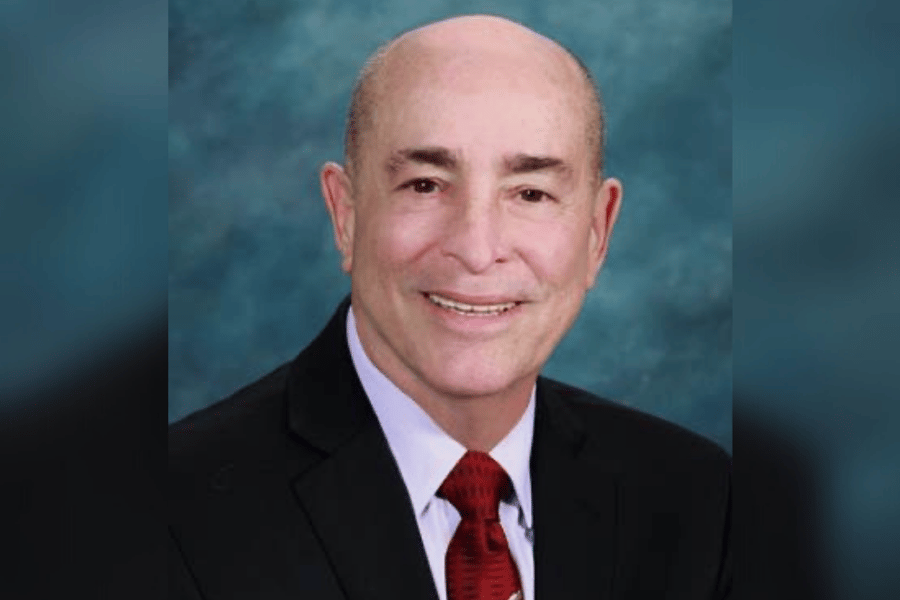 Ira Meltzer's first celebrity client was George C. Scott. It was in 1986 and he was working on the mortgage team at Coldwell Banker in Southern California. Meltzer (pictured) was fresh out of addiction recovery and making a true start to his new life, already rising to become Coldwell Banker's number one mortgage operator in the United States. Scott's business manager introduced his client to Meltzer, who secured the deal and realized that he could carve a niche for himself working with celebrities, VIPs, and ultra-high net worth individuals. Fast forward 35 years and he's the managing director of One Million Dollar Plus, a bespoke luxury mortgage financing agency that, he claims, is regularly breaking records on residential loans for the rich and famous.
Meltzer shared the story of his personal journey with MPA, one that began with 'self-destructive' addiction as a young man, and has come to a point of success in the ultra-luxury market. He offered insights and advice to other originators and brokers on how they can achieve similar success working in these unique markets. He explained, too, that even if these rich and famous people can boast multimillion dollar paychecks from a single movie project, many of them still need mortgages, in a sense.
"The beauty of it is that I do mortgages for people who don't need it," Meltzer said. "When George C. Scott bought that Malibu house in '86, he certainly didn't need a $2 million mortgage. George's business manager, Hank Levine, advised George that it was much better to borrow and take the write offs, which were at least a million dollars for the home back then. There's tremendous advantage to leverage, so why tie up your money in a sub-2% mortgage market. They take title as LLCs or a holding corporation, as they would with an investment property, and get tremendous tax advantages."
Read more: US Mortgage rates return to sub-3%
In the '80s, Meltzer captured celebrity business through business managers like Levine, as well as real estate agents and other referral partners. Most of his business still comes from referrals and repeat clients. At the start he would go door to door at TV studios, too, offering his services to new TV stars looking to live a little larger thanks to their new salaries. He would make an effort to 'turn lemons into lemonade' for his referral partners, frustrated with other mortgage professionals trying to serve their clients' unique needs.
When Meltzer moved from LA proper into the Coachella Valley, a land of golf courses, country clubs, and business elites, he saw another opportunity to capture VIP business. He used his access as a neighbour and friend to connect with key executives at companies like Microsoft. When he opened up One Million Dollar Plus in 2016, he offered those executives and celebrities a new pitch: I'm working for you.
Ninety per cent (90%) of Meltzer's loans, he said, are financed by major private banks, rather than wholesale lenders or specific mortgage banks. Meltzer himself doesn't use an NMLS number and functions, instead acting as a "financing advisor" for his clients working with private banks. In partnering with institutions designed to serve high net worth clients, Meltzer can set clear expectations with his clients, before exceeding them at closing. Because he controls the relationship with a wealthy or famous person, Meltzer noted that he can often demand more from the banks themselves in the process. To gain and own that relationship, Meltzer focuses on what he calls a 'concierge service,' working as the client's assistant and advisor.
Read more: Why confident sellers are good news for mortgage professionals
When asked how he would guide other mortgage pros to this particular clientele, he stressed that they should find niche products with the banks and lenders they work with. Product and pricing is key to capturing these VIPs and having a flexible range of products that can suit their needs can make the difference in capturing that initial business. Geography can play a role, too, as in many of Meltzer's early deals being in the right place at the right time played a role. He acknowledged, though, that the tie to geography is changing somewhat both as he has become more established in his business and as the true digitization of the market takes hold. Most importantly for Meltzer, though, is thinking about the client first. When you're working with wealthy, famous and powerful people, their needs have to be at the forefront of your mind.
"A lot of people in the business feel that the client doesn't know any better and will sell them this at a higher interest rate, I think that is so wrong," Meltzer said. "I counsel [mortgage pros] to try to always think of the client's benefit first. That approach works for everyone. My clients and my colleagues who I help of getting into higher levels of mortgage, they feel better about their business and about themselves and they enjoy what they're doing, because this should be a labor of love."