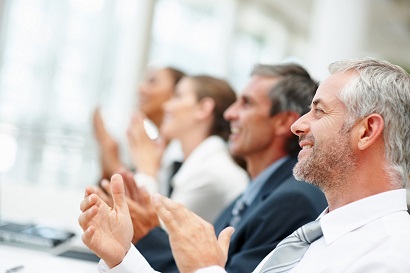 The Niche Report talks with Thor Skonnord, co-owner and designer of Quick Qualifier.
Pay attention folks, this is a highly useful software suite that will help you close loans and build referrals.
Over the last fifteen years, Quick Qualifier Software has become an industry leader as a versatile tool for loan officers. Thor Skonnord, author of the software, talks about its conception and features.
Tell me about Quick Qualifier.
Quick Qualifier is a Windows-based software program that does many things for a loan officer. It calculates loan scenarios with payments, closing costs, and total cash requirements. It is a pre-qualification tool and a marketing tool that has templates for fourteen open house flyers that include finance options and color pictures of Real Estate agents and homes for sale. It creates more than sixty presentations in English or Spanish. The best part is that everything it does is instantaneous.
It also has a client database that can be used to store contact information and history of loan transactions. It can be used for marketing functions.
What gave you the idea of writing the software program?
The software that I was using had about a dozen fields to be completed before I got any answers. Also, the print-outs that it generated took a CPA to understand. I wanted something simpler and faster. I couldn't find it, so I decided to create it instead. With an FHA scenario in Quick Qualifier, you need only to enter the sales price and everything instantly calculates. The simplified loan summary sheet and closing cost sheets are easy to understand. I think that because the software was written by a loan officer instead of a professional programmer has a lot to do with its simplistic nature. At the same time, don't take this to mean that it does not do sophisticated things.
What has helped the software evolve to the tool that it is today?
Over the years, if we ever got feedback that our software was lacking in some way, we treated it as a good idea. Instead of justifying why it did not have a certain feature, we added it. The only criteria was that the user interface had to remain consistent and intuitive. One addition that really stands out in my mind is the bilingual feature. We were asked to make everything print in Spanish as well as English. So, we did. Quick Qualifier habla español.
What does Quick Qualifier offer that other software programs lack?
It offers speed and simplicity. Many of the things that it does can be accomplished in the popular processing software programs, but nowhere nearly as easily. When you are working with a client, information can be displayed in seconds. Learning to use the program is quick and easy because almost everything is displayed on single screens. And in keeping with the simplicity theme, output for borrowers is straightforward and easy to understand.
Quick Qualifier contains virtually everything a loan officer could want when working with potential loan applicants. It has a Shopping Guide where you can just enter a desired payment that let you back into a sales price for ten of the popular loan programs. You can also use income and debts to show a similar matrix of home to buy. It does side-by-side comparisons. It has a Rent vs. Own module that also calculates the federal tax benefits of buying a home. For FHA streamline refi's it calculates MIP refunds and blends them into the refi scenario. It also has a refinance analysis tool that calculates a blended rate on debts to be paid, and then it compares the closing costs versus the annual interest savings and displays a breakeven point. These are just a few of the useful features. There is also an amortization engine that can show the accelerated payoff by adding to payments. This is a great way to show the benefits of refinancing.
How does Quick Qualifier help loan officers increase their production?
Quick Qualifier does several things that help a loan officer to get more business. It is a huge benefit to create an attractive open house finance flyer in just a few seconds. Offering the flyer to a real estate agent at an open house is an excellent way to start a co-marketing relationship. The flyers can also be emailed directly from the software to the agent. Again, what makes it work is the ease in creating the flyer. Creating a template for a flyer could be developed with other applications but calculating and inputting the payments and cash requirements would be tedious and time consuming. An even more daunting task would be adding an accurate APR. Quick Qualifier automatically calculates APR's, using the RESPA approved method to one 100th of a percent.
Now, here is the most spectacular way that Quick Qualifier helps get more business. It is also what makes it so unique. With the Loan Officer version of Quick Qualifier, the LO is allowed to give unlimited, royalty-free installations of the program to RE agents and builder clients. We get lots of different reactions to this idea, all the way from "Why would I want to do that?" to "I wouldn't want to do that because then they wouldn't need me." The concept is contrary to typical software licensing, but it is legal, because we say it is, and it works!
Let me start by explaining the quoted objections. The reason for doing it is simply because it creates lasting relationships with agent. After you give them the software program, they become very attached to using it. Before long, other agents in their office will see the software and they will call you and ask for it. Soon, you will have dozens of agents using your software. And, every time they print something for a borrower, it will have your name and contact information.
They should appreciate the gesture on your part, but even if they do not, it works. You can absolutely force the issue by setting a timer when you install the software in their computer. After a few months (you set this as part of the installation) they will start receiving a warning that they are in a countdown after which they will no longer be able to use the software. Because of the timer, you retain control of the relationship.
How about the part where they will not need you? If you think about it, they still need someone to originate the loan. Agents will typically use the software to give information to potential clients, but they will soon refer them to you for the formal pre-approval. And what if they absolutely do not do this even when using your software? Then they probably wouldn't have anyway so you do not lose a thing by trying this marketing technique. But if it does increase your chance of working with the agent, then why not pursue it?
What other unique features does the program have?
Quick Qualifier has what we call the Internet Rate Link. It is a way of letting agents import interest rates directly into the program. Naturally, this comes into play after the LO has shared the software with them. The rates are posted by the LO, using their home-based copy of the program. Instead of the more traditional methods of sending emails, giving out rate sheets or directing them to a website, the rate link lets them simply click on the main screen of Quick Qualifier and rates are imported directly into the software. When they do this, it also turns on our "auto rate" feature, so when they run a loan program, it finds the correct rate and uses it automatically. Updating also displays an announcement from you about new programs or reminding them to contact you for their lending needs.
Is there a corporate license that allows multiple users for a single price?
In addition to the individual loan officer license (the one that can be shared with agents), we sell the "Office version" that can be used by all personnel in a single branch location. We also have quantity discounts for multiple purchases of either version.
How can I learn more about the software?
Our website, www.quickqualifier.com has Flash videos in the Demo screen. There, you can also download a working demo. Or, the best and easiest way is to request a live online demo. Just call and we can schedule one.