The chairman of the House Financial Services Committee says that a recent court ruling means the CFPB will have to comply with executive orders limiting its rule-making ability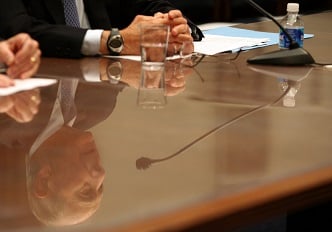 The chairman of the House Financial Services Committee is maintaining that a recent court ruling means that the Consumer Financial Protection Bureau will have to follow executive orders.

The ruling found that the CFPB's structure was unconstitutional because its director was insufficiently accountable to the president. While the US District Court didn't order the CFPB's director replaced by a five-person committee – as Republicans have long wanted – it did require the agency to change its structure to increase accountability.

In a letter to CFPB Director Richard Cordray, Rep. Jeb Hensarling (R-Texas) said the ruling means the bureau will now have to follow executive orders requiring agencies to ensure the benefits of proposed regulations outweigh the costs. The bureau will also have to abide by executive orders that require consultations with Indian tribal governments and state and local officials about rule-making activities, Hensarling maintained.

"These executive orders issued by presidents Clinton and Obama are modest attempts to ensure that executive agencies are accountable to the American people and do not recklessly write regulations that damage our economy," Hensarling wrote. "The court's ruling makes clear that the Constitution requires the CFPB to operate as an executive agency, making the Bureau obligated to fully comply with these executive orders."

Hensarling demanded "written assurance that the CRPB will comply in full" with any executive orders before it issues any future final rules.