The agency took action against Navy Federal Credit Union for allegedly making false threats and cutting off account access to delinquent loan customers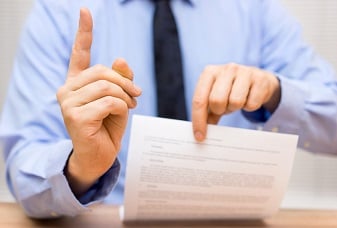 The Consumer Financial Protection Bureau has slapped the nation's biggest credit union with $27.5 million in restitution and penalties for allegedly making false threats about debt collection to its members. Navy Federal, which caters to military members, veterans and their families, is also alleged to have improperly restricted account access when customers had a delinquent loan.
"Navy Federal Credit Union misled its members about its debt collection practices and froze consumers out from their own accounts," CFPB Director Richard Cordray said. "Financial institutions have a right to collect the money that is due to them, but they must comply with federal laws as they do."
Navy Federal is the largest credit union in the country, with more than $73 billion in assets. Membership in the Virginia-based credit union is limited to current and former military members, Department of Defense civilian employees and contractors, government employees assigned to DOD installations and their immediate families.
According to the CFPB, Navy Federal violated the Dodd-Frank Act by deceiving customers to get them to pay delinquent accounts. "The credit union falsely threatened severe actions when, in fact, it seldom took such actions or did not have the authorization to take them," the CFPB said in a news release. The credit union also allegedly cut off customers' electronic access to their accounts and ATM cards if they didn't pay overdue loans, another Dodd-Frank violation.
According to the CFPB, Navy Federal:
Falsely threatened legal action and wage garnishment. "The CFPB found that the credit union's message to consumers of 'pay or be sued' was inaccurate about 97 percent of the time, even among consumers who did not make a payment in response to the letters," the agency said. Navy Federal also allegedly threatened to garnish wages when it had no authority to do so.
Falsely threatened to contact commanding officers. Navy Federal sent letters to service members threatening to contact their commanding officers if they didn't make prompt loan payments, the CFPB said. In the military, credit problems can result in the revocation of a security clearance or even disciplinary action. However, Navy Federal never intended to contact commanding officers – and, indeed, wasn't even authorized to do so.
Exaggerated the consequences of falling behind on a loan.
Illegally froze members' access to their own money.
Under the CFPB's enforcement action, Navy Federal will be required to pay about $23 million in compensation to customers who received threatening letters. Most customers will be eligible for compensation if they received one of the deceptive letters and made a payment to the credit union within 60 days of the letter. And all consumers who received letters threatening to contact their commanding officers will receive a minimum of $1,000 in compensation.
The credit union will also have to pay a $5.5 million civil penalty and correct its debt collection practices.