Owner was involved in a massive, now-defunct, debt scheme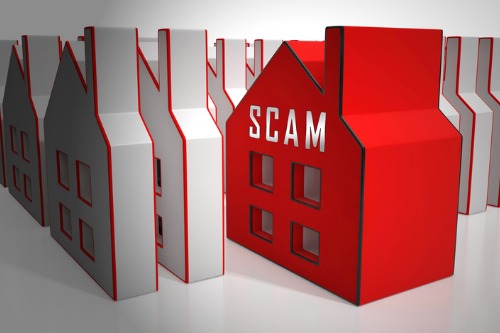 The Consumer Financial Protection Bureau (CFPB) and New York Attorney General Letitia James have filed their intent to seize a $16 million home fraudulently transferred by a Buffalo-based debt collection kingpin.
According to the complaint filed in the US District Court for the Western District of New York, Douglas MacKinnon allegedly transferred ownership of his home to his wife and daughter for the sum of $1. The transaction was made shortly after he learned that prosecutors were conducting a federal and state investigation into his companies Northern Resolution Group and Enhanced Acquisitions.
"Douglas MacKinnon operated a brazen scheme, fraudulently inflating consumers' debts, and he was equally brazen in trying to fraudulently conceal his own assets," said CFPB acting director Dave Uejio. "Today's action shows that attempts to defraud the federal government and evade the consequences of breaking the law will not succeed."
Read more: CFPB slaps 1st Alliance Lending for illegal mortgage-origination practices
The CFPB requested the court to declare the transfer void and order the seizure and sale of the property to partially repay MacKinnon's outstanding debt to the federal and state governments for his illegal conduct.
In 2019, the CFPB and New York Attorney General reached a settlement with MacKinnon and his companies, as well as Mark Gray and his company Delray Capital. The bureau sued MacKinnon and Gray and their companies for harassing, threatening, and deceiving people into paying inflated debts or amounts they did not owe – routinely added $200 to each debt they purchased and attempted to collect. In addition to being banned from the debt collection industry, they had to pay more than $66 million in resolution and penalties.
However, MacKinnon still hasn't paid, and neither he nor his family members have cooperated with the CFPB and New York in providing financial information.
"Forcing consumers to pay more than they owe and falsely issuing threats to have consumers arrested for not complying with these predatory debt-collection practices is shameful," James said. "To evade the effects of the settlement by trying to illegally transfer assets demonstrates a complete disregard for the authority of the government to bring violators of the law to justice. I thank the CFPB for their partnership to recover these funds."