The Democratic presidential nominee also condemned the bank's use of arbitration clauses to prevent wronged customers from suing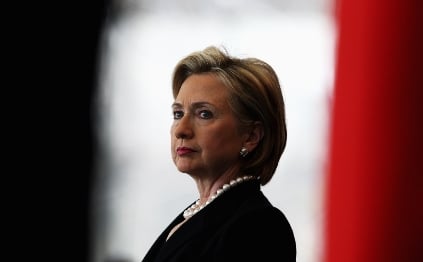 Hillary Clinton vowed to hold Wells Fargo accountable for its actions in a scandal over unauthorized accounts, according to U.S. News & World Report.

The banking giant recently agreed to pay $185 million in settlement fees and $5 million in customer remediation following revelations that its employees had opened 2 million credit card and bank accounts without customers' knowledge or consent.

Former employees have also alleged that the bank fired whistleblowers who complained about the high-pressure sales environment that encouraged the behavior.

"Really shocking, isn't it?" Clinton said at a rally in Toledo, Ohio, Monday. "One of the nation's biggest banks bullying thousands of employees into committing fraud against unsuspecting customers."

And those customers had little recourse, as Wells Fargo had arbitration clauses in place to block customer lawsuits, according to U.S. News & World Report.

"They are forced into a closed-door arbitration process without the important protections you get in a court of law," Clinton said.

The Democratic nominee said that if elected, she would hold the bank accountable for its actions – and work to prevent big banks from bilking customers without consequence in the future.

"We are not going to let companies like Wells Fargo use these fine-print gotchas to escape accountability," she said.