It expands its presence in the Pacific Northwest with the new company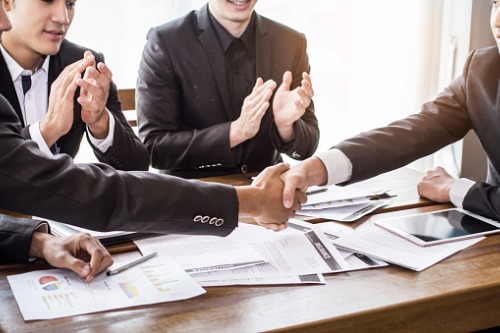 CMG Financial has partnered with Oregon-based Hasson Company to form a mortgage joint venture, Select Lending Services.
Hasson Company CEO Stephen Studley described the joint venture as an "in-house lending relationship" between the two firms. CMG will provide the operational support for Select Lending Services. According to a release, the direct lender will originate all conventional, government, and jumbo loans for the new company. Select Lending Services loan officers will also have access to CMG's proprietary products.
"We are excited to partner with such a customer-oriented group like the Hasson Company. Together, we created a distinct mortgage experience to complement a company that focuses truly on the customer," said Chris Harris, joint venture manager at CMG Financial. "It was a vision created by leadership with one goal in mind -- to bring a refreshing mortgage experience to the Pacific Northwest."
Established in 1983, the Hasson Company has grown its team of 12 real estate agents to about 180 agents in seven offices. The real estate firm claims that it ranks first in average sales volume for brokers due to its focus on performance overproduction.
"I could not be more pleased to be part of the partnership between the Hasson Company and Select Lending Services. To find a partner that is so closely aligned to a 'client first' mentality made this decision an easy one. We all understand that always doing the right thing for our clients and providing an unparalleled customer experience is the key to a long-term, mutually beneficial relationship," said Lynae Forbes, president and principal broker at the Hasson Company.