Lawmakers have introduced a bill that would prevent federal workers from being foreclosed on during a government shutdown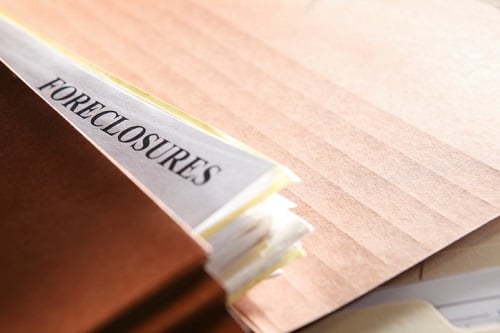 Democratic lawmakers have introduced legislation that would protect federal workers from foreclosures, evictions and loan defaults during a government shutdown.
The Federal Employee Civil Relief Act was introduced in the House by Rep. Derek Kilmer (D-Wash.) and in the Senate by Sen. Brian Schatz (D-Hawaii), according to a report by Big Island Now.
The shutdown, which began on Dec. 22, came when President Donald Trump refused to support a bill funding the government unless it contained $5.7 billion to build a wall on the US-Mexico border. Democratic lawmakers have refused to include the funds. Trump has threatened to keep the government closed for "months or even years" unless Capitol Hill acquiesces to his demand for wall funding.
The shutdown officially tied for the longest ever on Friday – the same day federal workers began to miss paychecks. About 800,000 federal employees have been either furloughed or forced to work without pay.
"While the president and Senate Republicans struggle to get their act together, real people are suffering," Schatz said in a statement. "Right now, thousands of federal workers and their families are struggling to pay rent and make ends meet. It's absolutely unacceptable. Our bill will protect federal workers and make sure they aren't harmed because of a political stunt."
"Across 800,000 kitchen tables today, hardworking people are trying to figure out how to pay bills and provide for their families without an income," Kilmer said. "Federal workers are public servants, and they deserve better than being treated like pawns in a negotiation. This shutdown is wrong, and it's time to reopen the government – but until that happens, it's Congress's responsibility to help out the families most affected. This bill gives them some much-needed relief."
According to Big Island Now, the bill would safeguard federal workers impacted by a shutdown from:
Being evicted or foreclosed on
Having their car or other property repossessed
Falling behind in student loan payments
Falling behind in paying bills
Losing their insurance because of unpaid premiums
The protection would last during a government shutdown and for 30 days after the shutdown ended, according to Big Island Now.