National mortgage lender is celebrating its quarter century after a strong year of growth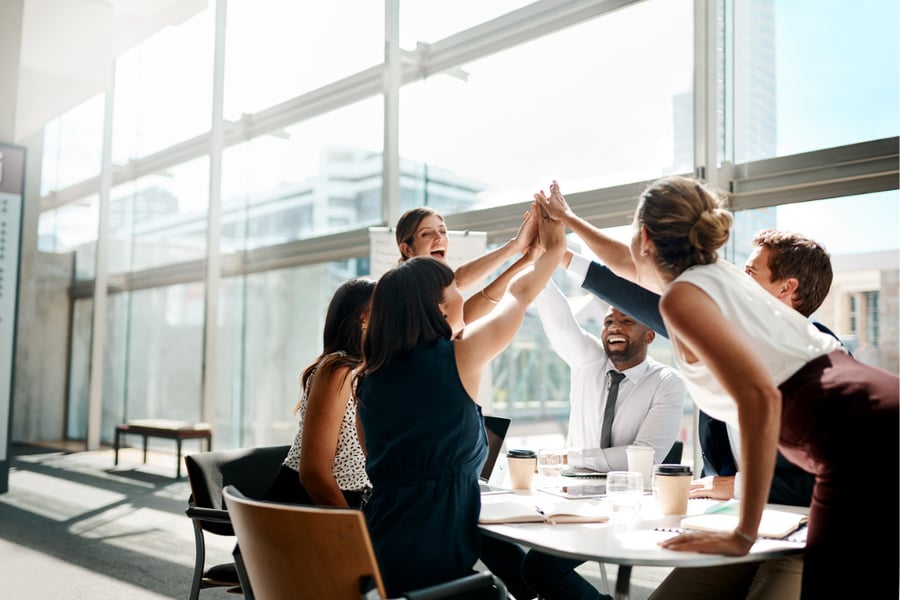 One of the country's top mortgage lenders is celebrating its 25th anniversary with a milestone headcount as demand has fueled hiring.
Fairway Independent Mortgage Corporation now has more than 10,000 employees nationwide including almost 3,000 producers in over 800 branches.
The milestone has been announced following a stellar year for the company with a record $65.8 billion in loans funded in 2020 and a third-place ranking for purchase loan originations.
It also saw a 37% year-over-year rise in mortgage locks as of mid-April 2021, and volume is up 86% year-to-date compared to the same period last year at $22.7 billion.
Fairway started out a quarter century ago as a broker but has evolved over time in response to market demands. Its exponential growth was triggered by a decision made during the last decade.
"In 2013, Fairway made a decision to really ramp up its business," said Julie Fry, chief human resources officer. "We put our foot on the gas pedal that year and added approximately 70 new branches."
Back then, the lender's headcount was around 10% of what it is today, thanks to hiring roughly 1,000 employees each year. In the past year, this hiring drive has intensified with 2,500 employees joining in the past year.
Hiring strategy
"The hires in the past year have been across the board and throughout the country, and include loan officers, corporate professionals and operations staff, including underwriters, processors and closers," Fry added. "As we add more loan officers, we take into consideration the operations staff needed to support sales so we can continue to deliver superior customer service and quick closing times to our borrowers."
The lender is keen that its team are active in the community through volunteering. This includes optional participation in the company's own non-profit foundations Fairway Cares and American Warrior Initiative (AWI).
The firm has remained privately-owned, in part so that it has leverage to support its employees. During the pandemic, it spent more than $16 million to provide its team with workout equipment to help them stay fit while working from home.
The firm, led by CEO Steve Jacobson, is the largest privately held mortgage company in the country to offer its staff members equity in the form of employee stock option plans (ESOP).