The GSE reiterates that a loan is not ineligible based solely on the shutdown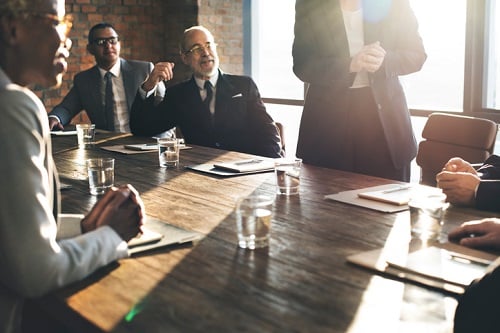 Fannie Mae has released temporary guidance on selling or servicing policies to federal workers affected by the partial government shutdown.
With Congress and President Donald Trump failing to pass a new funding bill, federal employees across the country may be affected by the shutdown, including employees who work for government contractors, vendors, and other businesses that rely on work from government agencies or that offer goods and services to members of the government workforce in their localities.
In its guidance, Fannie Mae reiterated that a loan is not rendered ineligible for purchase or securitization solely based upon the shutdown. "If the lender is unable to obtain a verbal verification of employment (VOE) during the shutdown, the Selling Guide already permits the lender to obtain the verbal VOE after loan closing, up to the time of loan delivery," Fannie Mae said in a statement. "For borrowers in the military, the Selling Guide currently allows for a Leave and Earnings Statement dated within 30 calendar days (or 31 days for longer months) prior to the note date in lieu of a verbal VOE. If a borrower is furloughed on or after closing of the mortgage loan due to the shutdown, the loan remains eligible for sale, provided the lender has been able to obtain all required documentation (for example, paystubs, IRS W2s, verbal VOEs) prior to delivery of the loan."
Fannie Mae has issued special guidelines for instances where verification from the IRS or Social Security Administration is needed to secure a loan. For IRS tax returns, while the desktop underwriter (DU) service can validate certain income types using tax transcript data obtained from an eligible verification report, requests for those verification reports may not be fulfilled with the IRS and may remain in pending status until normal operations resume.
"DU will continue to return validation messages for tax transcript verification reports received before the shutdown but will not be able to access any new verification reports for validation," said Fannie Mae.
If Social Security verification is needed, Fannie Mae is temporarily revising its policy to enable lenders to obtain the verification prior to delivery of the loan. If the Social Security number cannot be validated prior to delivery, the loan is not eligible for sale to Fannie Mae.