CRE stress "will further negatively impact community banks"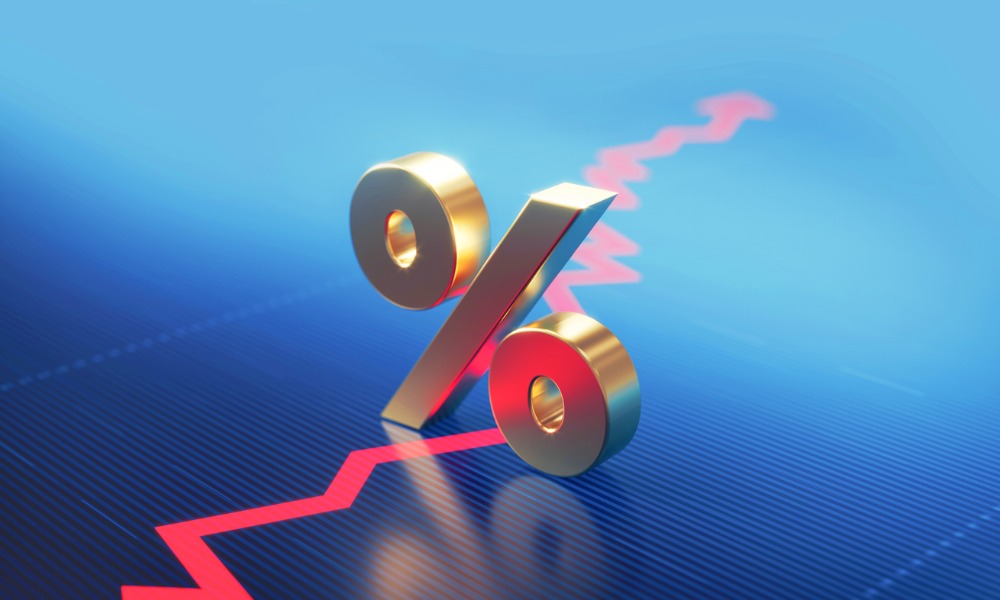 Housing industry officials reacted to the Fed's pausing at its current interest rate on Wednesday, the second time since March 2022 it declined to raise rates after deciding to keep the rate unchanged in June.
Pundits were decidedly underwhelmed by the development, as the Fed action was largely expected.
Mike Fratantoni (pictured), the chief economist for the Mortgage Bankers Association (MBA), was among those unsurprised by the move: "As expected, the Federal Reserve did not change its federal funds rate target at the September meeting," he noted. "However, the FOMC [Federal Open Market Committee] members' projections signal that they believe they are not yet done in their fight to bring inflation down. The majority of FOMC members still expect another hike this year, even though core inflation has slowed. And many FOMC members now expect that the pace of cuts in 2024 will be somewhat slower than they had thought in June."
Relief on home affordability is the desired outcome
The economist said the Fed's moves to curb inflation should bear fruit: "We expect that inflation will continue to drop closer to the Fed's target, the job market will continue to slow, and that mortgage rates should begin to reflect that the Fed's moves in 2024 will be cuts – not further increases. This should provide some relief in terms of better affordability for potential homebuyers."
Amid the inflation fight, the housing sector continues to be challenging, he added: "The lack of housing inventory continues to be the biggest challenge for many potential buyers. While homebuilder sentiment is clearly impacted by the recent surge in mortgage rates, permits for single-family homes provide a positive outlook for the pace of construction in the year ahead. If mortgage rates trend down in 2024 as we anticipate, the combination of more homes for sale and somewhat lower rates should support stronger purchase volume."
Mortgage rates will bounce around a bit
Melissa Cohn, regional vice president at William Raveis Mortgage, was also prepared for the Fed's move – or lack thereof – given a lackluster jobs report, and a CPI report showing inflation still-hotter than policymakers would like. With the rate paused, she added, that leaves the benchmark funds rate at a range of 5.25%-5.5% -- also an anticipated development.
"As expected, the Fed has left rates unchanged at its September meeting," Cohn said. With the pause, "mortgage rates are likely to bounce around a bit as the markets digest upcoming economic data," she added. "The next thing to watch is if the data reveals that inflation remains elevated and unemployment is still growing. Then, mortgage rates are likely to move up and we can look for what we hope to be the last rate hike of this cycle. At that point, [mortgage] rates will finally come down."
Commercial real estate has been hit especially hard
The chief economist for the National Association of Realtors, Lawrence Yun, offered a similar take. "The Federal Reserve is rightly on pause and is looking for more data before determining its next course on interest rates," he said. "With fewer job openings, slowing job gains, and softening core consumer price inflation, the Fed must consider the potential economic damage arising from any future rate hikes."
He urged the Fed to stay the course given the potentially corrosive effect more rate hikes will have on the commercial real estate sector: "Commercial real estate has come under stress from higher interest rates, which will further negatively impact community banks due to their large exposure to the sector," Yun said. "Therefore, the Fed needs to wait and not raise rates. Possible interest rate cuts then need to be considered once inflation is fully under control."
The Federal Reserve System is still chasing the elusive goal of 2% inflation. The rate of inflation is hovering at around 3.67% now. Federal Open Market Committee conveyed that goal in a statement released after its two-day meeting on Wednesday.
Want to make your inbox flourish with mortgage-focused news content? Get exclusive interviews, breaking news, industry events in your inbox, and always be the first to know by subscribing to our FREE daily newsletter.