The banking giant beat revenue expectations – thanks in large part to a push from mortgage originations – despite an ongoing scandal and the loss of its CEO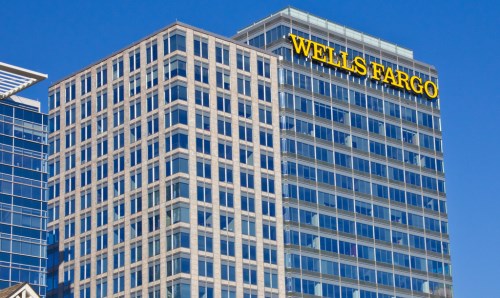 Wells Fargo beat revenue expectations thanks to a push from mortgage originations, despite ongoing woes including the resignation of CEO John Stumpf and an ongoing scandal over the opening of millions of unauthorized accounts.
Wells Fargo reported net income of $5.6 billion, or $1.03 per share, for the third quarter, according to a
HousingWire
report. That's $0.02 better than the Capital IQ projection of $1.01. While the bank's third-quarter numbers didn't measure up to the $5.8 billion reported in Q3 of 2015, it held steady from Q3 2016.
Wells Fargo's revenue was $22.3 billion, up from $21.9 billion in Q3 of 2015, according to HousingWire. The growth was mainly driven by mortgage originations.
Read more:
"Wells Fargo reported solid results for the third quarter, reflecting the benefits of our diversified business model, our strong balance sheet and improved credit performance," said John Shrewsberry, the bank's chief financial officer. "Revenue increased linked quarter on higher net interest income, driven by growth in earning assets and increased investment in our securities portfolio, as well as solid mortgage banking results."
Wells Fargo can use the good news. The fake-account scandal that has rocked the bank has led to the departure of its CEO and pressure from Congress and numerous state and federal regulators.