As it turns out, working on nuclear reactors aboard an aircraft carrier can help you in a mortgage career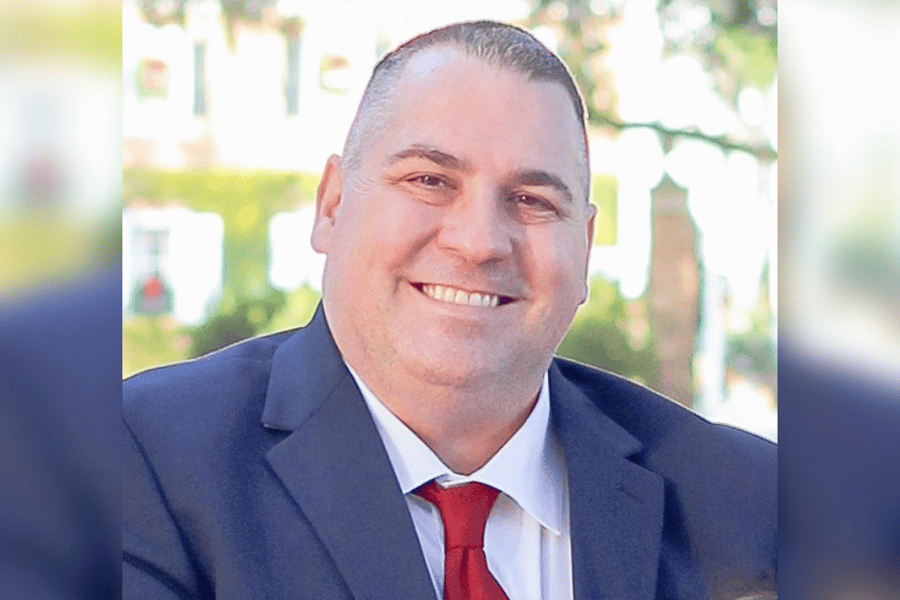 Jason Sharon (pictured) enlisted in the navy when he was 17. Growing up in a small town in Alabama with dreams of something greater, he saw military service as the only route to a college education and a better life compared to working in the local peanut mill. He interviewed across all four services, and saw the greatest challenge awaited him in the navy, the chance to work as an engineer on nuclear reactors powering some of the most important vessels. He served for 20 years, including aboard the USS Nimitz and the USS Enterprise, before retiring to be closer to his growing family. Now, he's a mortgage broker.
Sharon, broker/owner of Home Loans Inc. in Charleston SC., told MPA about how he made that transition from managing nuclear fission reactors on board an aircraft carrier to managing mortgage loans for borrowers. He shared how his experience as a veteran has translated into a specialization in VA loan programs and highlighted some of the key lessons he learned in the navy that have served him well as a mortgage professional.
"The first thing I learned within my specialized program was integrity," Sharon said. "I learned to do the right thing, even when nobody's watching, and to never tell a lie. If you screw up, that's OK, just don't lie about it. That lesson has been very helpful in mortgages because you're inevitably going to screw something up somewhere. There's too many moving parts, too many hands in the pot, somebody's going to screw something up along the way, but as long as you understand that and have integrity in the face of it, there won't be any issues."
Read more: United Wholesale Mortgage targeted in class action lawsuit
In his last few years of service, Sharon got his real estate license and started selling homes on the side to generate a bit of extra income. Even as he let it lapse when the navy relocated him, he felt that when he retired in 2013 to be closer to his family in Charleston, the housing market might be the place for him.
Sharon decided he didn't want to be an agent again, he wasn't all that keen on driving people to showings on the weekends for his day job. So instead, he got in touch with his old mortgage guy, asking him for advice on working in mortgage or insurance. His former partner knew an opportunity when he saw it and offered Sharon a job. He worked as a loan officer until he had the amount of experience necessary to open his own brokerage. In 2018, he opened up Home Loans Inc., and now has 20 employees.
"I've been blessed beyond measure," Sharon said.
He explained that he chose to be a broker because it offered more control. Despite some ideas to the contrary, Sharon believes that as a broker he has far more say over how he runs his business and his life than if he worked at a net branch or a retail lender. Starting his company out of his laundry room, Sharon applied the regimented discipline he learned in the navy to work. The intensely procedural, detail-oriented work he did on nuclear reactors proved useful in mortgage. He crafted a procedure for everything he could, which both kept his work accurate and allowed him to train new staff quickly as the operation began to scale up.
Read more: What can we expect at this week's Fed meeting?
That military experience has become the core of Sharon's business. Early on in his first mortgage job, his sales manager Todd Sevier told him to find a niche quickly, and the perfect niche for a veteran is working on VA loans. Now VA loans comprise 65% of Sharon's pipeline, and he said he would be happy if they were 100%. Those are easy loans to close, in his view, and he finds that his fellow veterans are more comfortable talking with him and working with him, sharing a level of trust that comes with having served.
Still, looking ahead at his own growth, Sharon believes the mortgage industry is a great career for people from a whole range of backgrounds and experiences - just as his experience in the navy made him a great broker, so could a raft of different experiences make for the next generation of brokers, if they play their cards right.
"To me, mortgage loan originator is the best kept secret in the career world," Sharon said. "You can make such good money if you work hard and work smart. I've had friends with no mortgage experience at all come on board because of me telling them about my experience. New originators just need to start off, find the place that will teach them and provide leads. They should pick a niche and become the best at that, because if you can build that reputation then you'll get clients without even trying."