For some reason some customers are still wary of reverse mortgages – but a leading academic has come up with a novel – (and easy) idea of how to fix the problem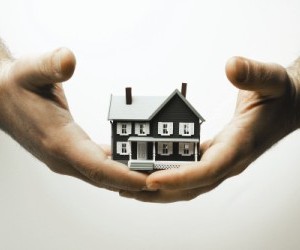 A leading economics professor from MIT has come out in favor of the reverse mortgage. It makes perfect sense to many in the industry but the backing of a Nobel Laureate is always welcome. Robert Merton was his Nobel Prize in 1997 – and speaking to Prime Time News website he explained why he believes that this type of mortgage is such a great way to provide financial security for so many Americans.

"One must pay for their consumption both during their working years and in retirement," He said. "Longevity today means one may go from working 40 years with a 10-year retirement, to working 40 years with a 20-year retirement. If we can find ways to get more out of the assets we accumulate, then we can enjoy greater longevity without sacrificing standard of living."

Given that for most of our clients their largest (and often only) asset is their home – then it follows that their best source of funds for a retirement that maintains their standard of living is that home. Merton also contends that as longevity increases so traditional financial planning methods will become less and less effective – unless the retiree takes more and more risk.

Professor Merton explains that the main issue facing the mortgage profession is getting homeowners to understand that their home should be viewed as an annuity or pension they already own.

"This is going to become one of the key means of funding retirement in the future," Merton told Prime Time News.

What one of the main issues may be in the US for a reverse mortgage is its name he contends. An easy way to promote understanding of the product would be to follow the lead of countries overseas where the product is becoming more accepted. In Korea, for example it's known as a Home Pension, while in the UK its called an Equity Release.

As more and more Americans live longer and longer after retirement, it appears obvious that a reverse mortgage must be the answer.