Hurricane Matthew, currently hammering Florida's east coast, has the potential to cause up to $200 billion in damage to real estate, according to one estimate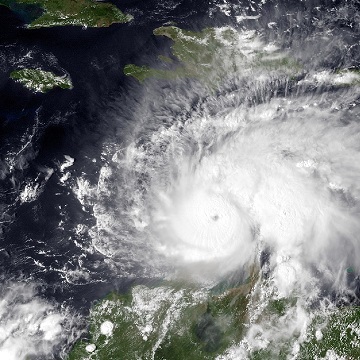 Nearly 2 million homes in the path of Hurricane Matthew are at risk of storm damage, according to CoreLogic.
The hurricane – said to be the most severe Florida has faced in years – hit the east coast of Florida today. The storm -- which has already killed more than 400 people in Haiti, according to a Reuters report -- is expected to move up the coast of Florida and into Georgia, South Carolina and North Carolina. It has the potential to cause about $200 billion in damage to real estate in those states, according to a Daily Real Estate News report.
The damage could be even worse; CoreLogic's estimates contemplate potential damage from storm-surge flooding. They don't take into account potential damage from wind and rain, according to Daily Real Estate News.
As of this writing, the storm is a Category 3 hurricane with wind speeds up to 120 miles per hour. Forecasters have predicted storm surges of up to 11 feet, and the National Weather Service issued a warning Friday that the storm could leave some areas "uninhabitable for weeks or months."
The storm has already claimed one life in the U.S., a woman in Florida's St. Lucie County who suffered a cardiac arrest. Emergency services personnel were unable to reach her in time due to the storm, according to an ABC News report.
Read more: