Giveaway aims to help one winner "achieve the 'American Dream' of home ownership"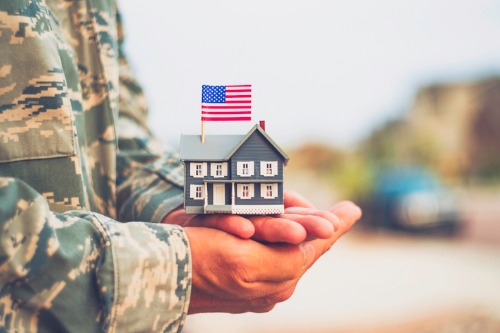 Veterans United Home Loans has partnered with realtor.com to launch a promotional giveaway to help one lucky military service member or veteran with their homeownership goal.
The "Stars, Stripes, and Summer $100k Veteran Homebuyer Giveaway" is the ninth sweepstakes collaboration between Veterans United and realtor.com.
Read more: Veterans United and realtor.com to give away $100,000 this holiday
The giveaway is open to qualifying US military service members and veterans, with the winner receiving a $100,000 prize for, or toward, the purchase of a home.
"Veterans United Home Loans is dedicated to enhancing lives not only by helping veterans utilize their VA home loan benefit, but saying 'thank you' in ways that are impactful," the company said in a statement. "Helping veterans and service members achieve the 'American Dream' of home ownership while providing the highest level of customer service is at the foundation of what we do at Veterans United."
"We are honored that we have been able to help thousands of Veterans and service members purchase their homes and we want to continue to make their dream of homeownership come true," said Kris Farmer, chief marketing officer at Veterans United Home Loans. "It is important to show our appreciation for our service members and their families for their service. We are proud to partner with realtor.com for our ninth sweepstakes to extend our gratitude with the Stars, Stripes and Summer Veterans Homebuyer Giveaway."
The sweepstakes is open until June 15, 2021.