The banking giant slashed more than 5,000 jobs in its home-lending unit last year – and more cuts are on the way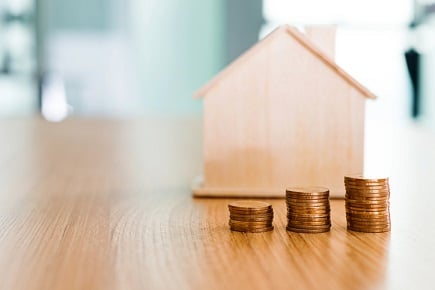 Wells Fargo will be cutting more mortgage jobs this year, the bank has announced.
The bank eliminated thousands of jobs last year and announced plans to reduce its workforce by up to 10% – a possible reduction of more than 26,000 jobs. The bank said Tuesday that it has eliminated jobs in its mortgage operations, branches, and call centers, and plans to cut more positions in those areas this year, according to a report by The Charlotte Observer.
The job cuts are widely seen as a response to the banking giant's sinking profits and soaring costs. Wells Fargo has spent more than two years mired in a series of scandals, which have cost the bank billions in settlements, legal fees and other expenses. Wells Fargo announced Tuesday that it had posted $6.1 billion in profit in the fourth quarter, down 1% from a year ago. Revenues also fell by 5%, and Wells saw declines in all of its major business segments, the Observer reported.
Wells Fargo's biggest cuts have come in its home-lending operations. The bank said that it has slashed more than 5,000 jobs in its mortgage unit. The bank has also axed more than 3,300 managers and slashed 2,800 branch jobs and 1,500 wholesale banking jobs, according to the Observer. Wells Fargo has not announced how many jobs it plans to eliminate this year.
In addition to its lower revenue and higher costs, Wells Fargo is also operating under an asset cap imposed by the Federal Reserve, and expects to continue doing so through the end of the year. As a result, the lending giant is looking to lower expenses by billions of dollars. In addition to slashing mortgage jobs, the bank has also been shuttering branches as customers increasingly use online banking. Over the last year, Wells Fargo has closed 343 branch locations, according to the Observer.