Female executives, immigrants to impact real estate development… Slight dip for Houston home sales… Miami realtors target Indian buyers at New Delhi event…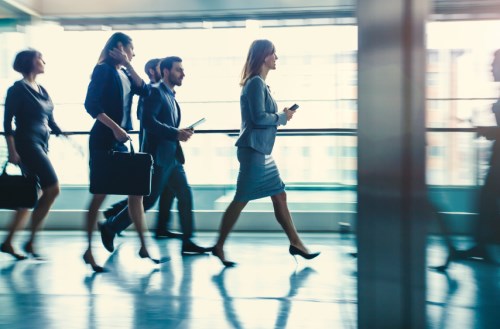 Female executives, immigrants to impact real estate development
The next ten years will see a change in the demographics of our cities and real estate developments will need to reflect the new-look communities.

That's the finding of a study by the Urban Land Institute which highlights that higher numbers of female executives, affluent immigrants and retirees will be among the key factors impacting housing requirements.

"Government policies, economic cycles, new technologies, and shifts in social acceptability have driven massive shifts in real estate demand over the decades. The executives who identify the trends early and adapt always win," said John Burns, chief executive officer of John Burns Real Estate Consulting, which carried out the research.

While urban downtown areas have seen a revival, the report forecasts that 79 per cent of the coming wave of new households will be in the suburbs and that rental demand is likely to be strong particularly for single-family homes.

Slight dip for Houston home sales
There was a 0.5 per cent decline in home sales in Houston in September but year-to-date sales remained above the level of the same period in 2015.

Houston Association of Realtors sold 6,652 homes in the month with the single-family home median price rising to $219,990, up 4.8 per cent year-over-year and a new September high.

"With home sales ahead of where they were at this time last year – a record sales year – in a market that continues to suffer energy-related job losses, I believe we're doing well," said HAR Chairman Mario Arriaga with First Group.

"Inventory is still moving in the right direction, and consumers that were not buying homes in September accounted for strong rental activity throughout the month," he added.

Miami realtors target Indian buyers at New Delhi event
Real estate agents from South Florida were in New Delhi, India in August highlighting the benefits of their region for Indian investors.

"India is one of the fastest growing economies in the world and ranks among the largest foreign buyers of U.S. real estate," Miami Association of Realtors CEO Teresa King Kinney said. "Indian home buyers and investors are increasingly purchasing Miami real estate because of our growing job base, robust technological hub, diversity and world-class educational opportunities."

Asian Indians are the second largest nationality within the Miami Asian population (Chinese rank first with almost 13,000 residents). Asian Indians (9,512 residents) account for 23.2 percent of the total Miami Asian population, according to 2010-2014 U.S. Census Bureau data.