Luxury homes a key driver of Texas housing market… Maroon 5 singer sells SoHo loft… Mortgage brokers, don't let your partner read this!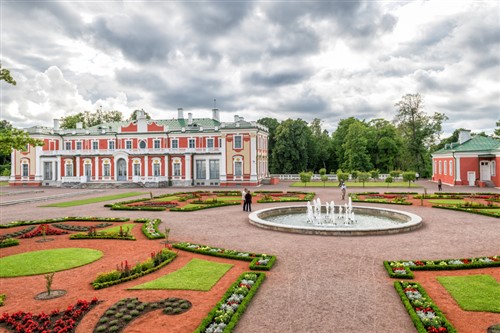 Luxury homes a key driver of Texas housing market
Texas has seen strong home sales in the luxury sector during the first 8 months of 2016.

The Texas Association of Realtors says that there was growth for homes priced at $1 million or more in most of the state's major metros; Houston was the exception with a decline of 7.9 year-over-year.

Midland led the gains with a 166.7 per cent increase followed by Corpus Christi which gained 60 per cent.

Midland was the only part of the state where luxury home prices increased, rising 13.8 per cent year-over-year; elsewhere they were flat or declined. The highest prices for the sector were in Dallas-Fort Worth at a median $1.4 million.

"Several factors are driving Texas' luxury home sales growth in 2016, said Dr. Jim Gaines, chief economist at the Real Estate Center at Texas A&M University. "Consistent with the downturn of the oil and gas sector, homeowners are putting more expensive homes on the market. Other luxury home sales are from new home construction contracted two years ago, when the energy sector was healthier."

Maroon 5 singer sells SoHo loft
Maroon 5 singer Adam Levine and his wife Behati Prinsloo have sold their loft in New York amid reports of marriage problems.

The New York Post reports that the couple sold the one-bedroom, two-bathroom unit at 112 Greene Street on SoHo was bought by shoe designer Nick Lucio for $5.4 million, $100k below asking.

The listing was marketed by Adam Mahfouda and Jules Borbely of Oxford Property Group while Lucio was represented by Town Residential's Prince Dockery.

Mortgage brokers, don't let your partner read this!
Financial sector professionals top the list of those seeking an extra-marital affair or rather, females in the profession do.

The poll conducted by Victoria Milan, which makes the dubious boast of being the world's leading site for those seeking a discreet affair, ranks women working in the financial sector – including bankers, brokers, analysts and mortgage professionals – as the most likely to cheat (21 per cent).

That puts women in finance ahead of those working in airlines, healthcare, business, sports, arts, nightlife, legal and communication.