Niche neighborhoods, economic diversity driving emerging markets… Three more states now at historic benchmark housing activity… Mortgage applications down last week…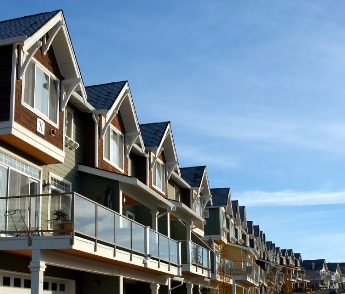 Niche neighborhoods, economic diversity driving emerging markets
Home buyers are seeking authentic neighborhoods with diverse economies which is helping to drive growth in emerging markets.

The results of this year's Emerging Trends in Real Estate from PwC and the Urban Land Institute ranks Austin, TX as the top city followed by Dallas/Fort Worth, TX and Portland, OR.

"Viewed as a fluke when it hit the study's top ten list 5 years ago, Austin's rise to the top of the list signals the durability of the city's long-term appeal to investors," says Mitch Roschelle, PwC Partner and Real Estate Research Leader. "Austin, along with many of this year's top 10 cities, boasts attractive, niche neighborhoods and a vibrant, diverse economy."

Seattle, Los Angeles, Nashville, Raleigh/Durham, NC; Orange County, Charlotte, NC and San Francisco complete the top ten.

There has also been a rise in secondary markets such as Columbus, which is seeing a strong rise in entrepreneurial activity; the "hip factor" of downtown Richmond; and the growth of the tech sector in Pittsburgh.

"This year's report shows that there are opportunities stemming from a shift in how, where, and when people work," says ULI Global Chief Executive Officer Patrick L. Phillips. "One of the trends leading to new opportunities is multi-purposing of commercial space. We're seeing different types of tenants using the same space for different uses at different times of the day, particularly in tight markets. Buildings with open, flexible space have a competitive advantage."

Three more states now at historic benchmark housing activity
Forty-one of the states and DC are now within the range of their historic benchmarks of housing activity with Indiana, Alabama and New Jersey this month.

Freddie Mac's Multi-Indicator Market Index shows that the top 5 states are Utah, Colorado, Hawaii, Idaho and North Dakota while top metros are LA, Honolulu, Provo (UT), Dallas and Ogden (UT) in the top five.

The 80 metros that are now in their historic benchmark range now includes Dayton, OH which achieved that status this month.

"The housing market is showing strength across the country. The South continues to show some the biggest improvements, especially in Florida, said Len Kiefer, Freddie Mac's chief economist.

"MiMi's purchase applications indicator is up more than 30 percent in Florida compared to last year. Meanwhile, in the West, the battle between low mortgage rates and rising house prices continues," Kiefer added.

Mortgage applications down last week
The seasonally-adjusted number of new mortgage applications was down 4.1 per cent for the week ending October 21; unadjusted there was a 7 per cent increase.

The Mortgage Bankers' Association's data shows that the refinance index slipped 2 per cent but refinance loans made up a larger proportion of all applications, up to 62.7 per cent from 61.5 per cent a week earlier.

Purchase applications decreased 7 per cent adjusted and increased 3 per cent unadjusted.