Pending home sales rebound from August dip… Mortgage rates edge to near-record lows… Closed sales flat in Massachusetts…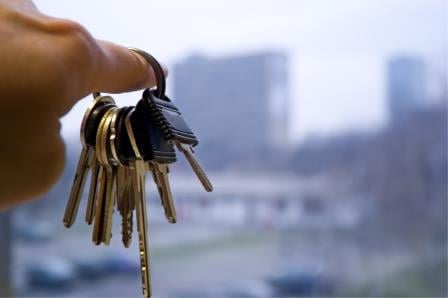 Pending home sales rebound from August dip
September brought a rebound for pending home sales after a notable dip in August, the National Association of Realtors says.

Its Pending Home Sales Index rose 1.5 per cent to 110.0 from the revised 108.4 in August as the South and West offset lower sales in the Northeast and Midwest.

The index has been higher in 22 of the past 25 months and September's reading is 2.4 per cent higher than a year earlier.

"Although depressed inventory levels are keeping home prices elevated in most of the country, steady job gains and growing evidence that wages are finally starting to tick up are encouraging more households to consider buying a home," commented NAR economist Lawrence Yun.

Mortgage rates edge to near-record lows
Average mortgage rates eased this week and are now close to record lows.

Freddie Mac's Primary Mortgage Market Survey shows average rates for a 30-year FRM was 3.47 per cent with an average 0.6 point, down from 3.52 per cent a week earlier. A year ago the rate was around 3.76 per cent.

For a 15-year FRM, this week's average was 2.78 per cent with an average 0.5 point, down from 2.79 per cent last week and 2.98 per cent a year ago.

5-year ARMs averaged 2.84 with an average 0.4 point, down from last week's 2.85 percent. A year ago, the average was 2.89 percent.

"Mortgage rates continue to be relatively stable and at near record lows. The 30-year fixed-rate mortgage fell 5 basis points week-over-week to 3.47 percent, erasing last week's increase. At the same time, the 10-year Treasury yield ended the week relatively flat -- up about 2 basis points," commented Freddie's chief economist Sean Becketti.

Closed sales flat in Massachusetts
Real estate agents in Massachusetts report that closed home sales were essentially flat in September with 5,203 single-family homes (down 0.3 per cent year-over-year) and 1,966 condos (up 1 per cent y-o-y).

Inventory remained tight and slipped to its lowest level since winter 2015 with listings of single family and condo homes both around 30 per cent lower.

"Closed sales were pretty much flat in September," said 2016 MAR President Annie Blatz, branch executive at Kinlin Grover Real Estate in Brewster. "Even with strong buyer activity in the summer, there are not enough homes available to push closed sales up."

Meanwhile prices were up again with the median for a single family home rising 2.9 per cent to $350,000 and condos up 9.8 per cent to $335,000.