Sellers holding out for higher prices… MBA praised for appointing first Latino chairman… New York's top real estate pros honored…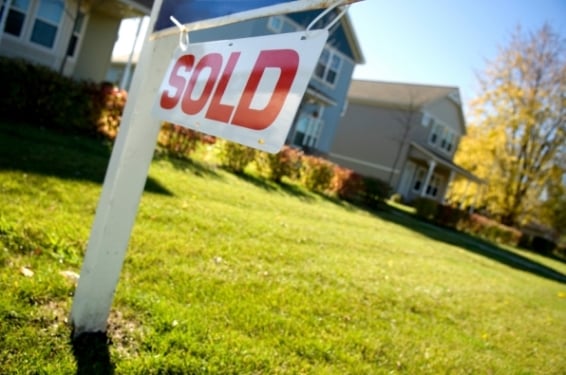 Sellers holding out for higher prices
Many sellers are delaying listing their homes, confident that prices are still rising; exacerbating already-tight inventory.

Two-thirds of sellers responding to a poll by Redfin said that believe prices will rise in 2017 while just 5 per cent expect them to fall. However, while 42 per cent said now is a good time to sell, 55 per cent have no plans to do so and a further 28 per cent were not sure when they would list.

Although many sellers are reticent about listing their home, a third said that they are most concerned about prices falling before they put their home on the market.

MBA praised for appointing first Latino chairman
The Mortgage Bankers Association's choice of new chairman has been praised by the National Association of Hispanic Real Estate Professionals.

Rodrigo Lopez is the first Latino to hold the prestigious post in the MBA's 100-year history and heads the association following three decades as an active member including roles on several boards.

"Rodrigo Lopez represents the best of both our industry and the Hispanic community in the United States," said Gary Acosta, CEO and Co-Founder of NAHREP. "NAHREP supports the MBA and Rodrigo Lopez in their efforts to improve and diversify the real estate finance industry and is committed to assisting in every way possible."

The appointment comes as figures from NAHREP reveal that 52 per cent of new households over the past 15 years have been Hispanic families; and homeownership among the Hispanic community is growing faster than the general population.

Despite this, NAHREP says that Hispanics are still facing barriers to homeownership including access to affordable mortgage credit.

New York's top real estate pros honored
The top dealmakers in New York's residential home sales and rental markets were honored last week at a glitzy event in the city.

The 28th Annual Residential Deal of the Year Charity & Awards Gala was organized by the Real Estate Board of New York and recognized those who have excelled in the sector in the past year.

"Every day throughout New York City, our members go above and beyond to serve the needs of our city's residents while demonstrating exceptional professionalism, leadership and service to our industry and consumers alike," said John H. Banks, III, REBNY President. "It is an honor to celebrate their accomplishments, while raising funds to support our members in need."

Top awards included The Henry Forster Award for Lifetime Achievement which is awarded to a top producer who demonstrates outstanding ethical conduct and contributes to the community outside of the industry. It was awarded to Ruth McCoy, EVP and managing director of sales for Brown Harris Stevens' East Side office.

Douglas Wagner of Bond New York won The Eileen Spinola Award for Distinguished Service for his commitment to education, ethics and education in the profession.