Total mortgage applications and refis dropped last week as fixed rates rose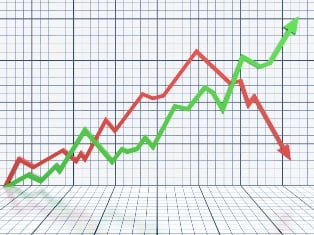 Mortgage applications dropped 6% last week from a week earlier as fixed rates jumped, according to new data from the Mortgage Bankers Association.

The MBA's Market Composite Index, which measures loan application volume, dropped 6% last week on a seasonally adjusted basis from the week prior. The index was also down on an unadjusted basis. The Refinance Index was down 8%, hitting its lowest level since June, and the seasonally adjusted Purchase Index dropped 3%. On an unadjusted basis, the
Purchase Index was down 2% from the previous week, but was 27% higher than the same week a year ago.

The refinance share of total mortgage applications dropped to 62.4% from 63.8% the previous week. The adjustable-rate mortgage share dropped to 4.1%.

The average interest rate for 30-year fixed-rate mortgages with conforming loan balances rose to 3.68% last week from 3.62% the week before. The average rate for 30-year FRMs with jumbo loan balances was also up, rising to 3.67% from the prior week's average of 3.60%.

The average rate for 5/1 ARMs remained unchanged at 2.92%, according to the MBA.