Contract signings rebound, but low inventory remains a challenge
An increase in pending home sales in March has brought two straight months of declines to an end, the National Association of Realtors reported Thursday.
NAR's Pending Home Sales Index climbed 1.9% to a reading of 111.3 in March. Contract signings were 23.3% higher than a year ago when the US first went into lockdown due to COVID-19. According to NAR chief economist Lawrence Yun, high housing demand due to job market recovery and low mortgage rates has driven the pending sales increase.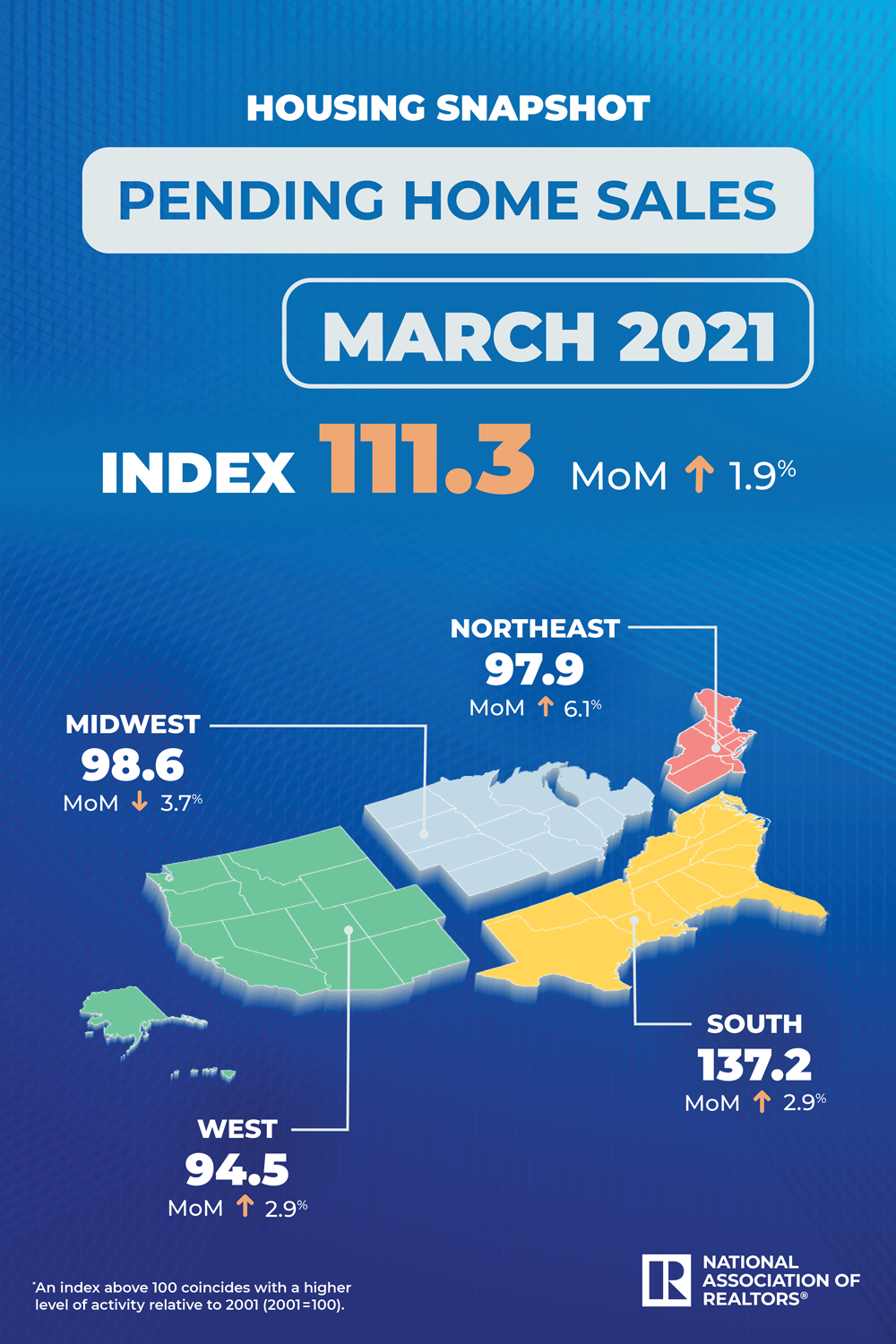 However, one thing remains an issue: supply.
"Low inventory has been a consistent problem, but more inventory will show up as new home construction intensifies in the coming months, as well as from a steady wind-down of the mortgage forbearance program," Yun said. "Although these moves won't immediately replenish low supply, they will be a step forward."
Yun forecasted a 10% rise in existing-home sales this year, up to 6.2 million sales, while the median home price is expected to jump by 9% in 2021 to $323,900.
Housing starts are projected to reach 1.6 million in 2021 before inching up to 1.7 million in 2022, easing the housing inventory deficit. Mortgage rates are anticipated to modestly climb higher over the next two years, to 3.2% in 2021 and 3.5% in 2022, as inflation rises due to a more robust economy and higher fiscal spending. The economy is anticipated to grow 4.5% in 2021 and 3.5% in 2022.