Investment from lender's philanthropic arm part of a 10-year commitment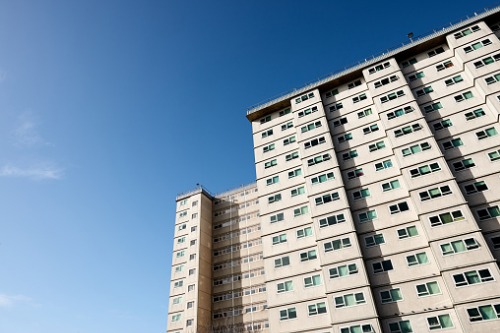 The Rocket Community Fund, the philanthropic arm of Rocket Mortgage, and the City of Detroit have announced a joint $5 million investment in a program that aims to increase the supply of affordable homes in the city.
The "Rehabbed & Ready" program, created alongside the Detroit Land Bank Authority (DLBA) in 2015, rehabilitates land bank-owned single-family homes in neighborhoods with an appraisal gap that is preventing Detroit residents from accessing financing.
Read more: Rocket Mortgage holding firm among 10 best places to work in the US
The DLBA oversees renovations, turning blighted properties into move-in ready houses with new mechanical, electrical, and plumbing systems.
The new investment – part of the Rocket Community Fund's $150 million, 10-year commitment to Detroit – will finance renovations, as well as provide a backstop to cover the gap between construction costs and the sales price of homes in the program.
"The Rehabbed & Ready program has made affordable home ownership possible for a lot of Detroiters who may not have been up to the challenge of renovating a vacant Land Bank house themselves," said Detroit mayor Mike Duggan. "Scaling up this program will create this opportunity for more residents… while reducing blight and stabilizing property values."
"We are driven to ensure that every Detroit resident has reliable access to sustainable housing and has the opportunity to grow wealth through programs like Rehabbed & Ready," said Laura Grannemann, vice president of the Rocket Community Fund. "Sales through this program not only chip away at blight and repair issues, they also provide appraisers with new home sale comparisons that stabilize the values for surrounding homes and increase access to financing for Detroit residents and their families."