While the housing market might be experiencing a rebound, a number of deals are being held up by the growing shortage of real estate appraisers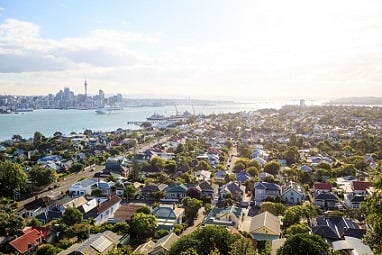 While the US housing market might be experiencing a healthy rebound, the road to homeownership is being hampered by the growing shortage of real estate appraisers.
According to the latest Campbell/Inside Mortgage Finance HousingPulse Tracking Survey, the share of home purchases that close on time has declined significantly in recent months, with many real estate agents pointing to slow appraisals as the main culprit.
Just before the onset of the spring home buying season, the on-time share of closings was high for mortgage-financed home purchases. Based on a three-month moving average, about 76.6% of home purchases in April with low downpayment mortgages guaranteed by Fannie Mae or Freddie Mac closed on time. Since then, the on-time closing share has declined for four consecutive months, hitting 63.6% in August.
Slow appraisals are costing buyers and sellers money, and in the most extreme cases, have torpedoed deals. Appraisal issues caused 10.7% of delayed closings in April. By August, appraisal-related issues that led to delayed closings had increased by nearly 50% to a 15.6% share.
"The appraisal shortage is massive. You're seeing significant delays, you're seeing cost increases, you're seeing rate [locks] expire," noted Brian Coester, chief executive officer of CoesterVMS, a national appraisal management company.
According to the Appraisal Institute, the number of appraisers has shrunk by 22% since the start of the subprime mortgage crisis. Very few young people are also entering the profession, and the current crop of appraisers is aging fast, with more than 60% of appraisers being over the age of 50.
"We are seeing an enormous amount of regulatory burden on the profession. Some of the regulation excludes the ability of folks to take on a trainee. It makes it difficult even if you have a young person interested," said Scott Robinson, president of the Appraisal Institute.
While appraiser apprentices were once allowed to perform full appraisals, new regulations require licensed appraisers to be on-site for the inspections. As licensed appraisers are no longer able to deploy their apprentices to inspect properties, they're now swamped with work.
The end result has been a long list of frustrated home buyers and sellers who often have to wait weeks or months before properties are appraised.
Related Stories:
Appraiser shortage could spring from education requirements