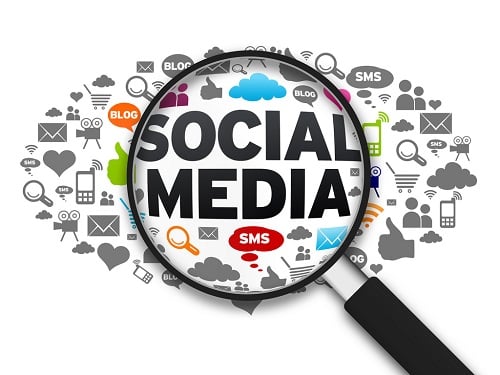 Today's real estate market feels like a new frontier to homebuyers. While they prospect for good, smart housing buys, they also want assistance from people they can trust, just to be sure that a golden opportunity isn't actually fool's gold.
With the first-time homebuyer tax credit prompting a younger demographic to enter the market, many people currently purchasing homes are under age 35. In fact, 25 to 34-year-olds represented 51percent of first-time buyers in 2009, according to the National Association of Realtors. These house hunters are relying heavily on the Internet to dig up answers and information. Therefore, now is the perfect time to begin social media networking and market yourself to the online community. Interacting with consumers this way will help you gain their trust and build relationships.
But how do you take advantage of social media to connect with potential and current clients? For the strongest results, you need to develop a strategy that combines social media with traditional marketing. Yes, traditional marketing does play a key role – just as shovels and pickaxes have not disappeared with the invention of new mining tools. Integrating social media, advertising and public relations techniques so they work together builds stronger perceptions in the consumer's mind.
Benefits of social media
Social media is a marketing tool that helps you:
·
connect with potential and existing customers
·
create interest in your company and your services
·
monitor customer satisfaction
Word gets around fast on the Internet, and social media offers the opportunity to swiftly produce and send messages that enhance the perception of you and your company. You can quickly post content that is relevant to a news event or a change in the market, which positions you as a credible and dependable source for information. Plus, the immediate online feedback given by others in response to your blog writing, Facebook posts and tweets is useful for gauging the effectiveness of your message.
Relationships formed via online networking do lead to new business. For example, real estate and mortgage professionals report getting new clients when their online followers refer their friends.
Another bonus with social media websites – you can network and reach your audience on a small budget. There is no charge to open an account on popular sites like Twitter, Facebook and LinkedIn. Creating your own blog is another option that lets you interact with people, plus blogging can help boost your search engine placement.
Social media is more than a flash in the pan. As more professionals and businesses take advantage of online networking, not participating in this new territory will become a disadvantage. Basically, social media is another dimension for you to connect with people and the more tools you employ to reach your target audience, the more visible and familiar you become.
Strategy tips
Social media presents a golden opportunity because of its potential to reach large numbers of people, but attracting your target market is what matters in order to meet business goals. Having a plan in place is important for social media marketing to be effective.
The first step is to clearly identify your purpose for going online and understanding what you expect to gain. For example, a mortgage broker's objective for participating in social media should be to build a solid following of mortgage loan prospects. You also can focus on mortgage loan originators and other business referrers who want to work for good companies that are social media savvy, and that back them up with marketing to help build their careers.
The next step is to conduct a competitor review. Look at your competitors' online activity and determine how consistent they are with these ventures. Read the information they are presenting online, and then put yourself squarely in the shoes of your target audience to decide whether that information is truly relevant and useful. Also, check out the comments your competitors receive on their blogs and look at the number of followers. These findings will provide clues to how the audience perceives the content and to how you may differentiate yourself. In addition, find out how visible your competitors are through Google searches, Twitter searches and more.
As mentioned previously, don't abandon traditional marketing tools. Make sure all your marketing messages complement each other. For example, if you are using a direct mail piece to promote your expertise in working with first-time homebuyers, then also post tweets that will have value to this targeted audience. Other ideas include writing blog entries that speak to this market, and encouraging clients who recently purchased their first home to become fans of you or your company on Facebook.
Another tip is to include your URLs for Facebook, Twitter, LinkedIn, etc., in your ads, emails, direct mailers and collateral pieces. This simple step lets others know where to find you online and encourages a following. You also can explore online contests to increase your traffic.
Content is king
The No. 1 reason for losing online followers is giving them information they don't care about. You can avoid this misstep by keeping your marketing goals in mind and developing a plan for the information you'll present. Every time you select a topic to cover, consider it from your audience's perspective to determine whether or not the posting has value to them. One recommendation is to rate the message on a scale of 1 to 10 for relevancy, importance and timeliness. If it is a 7 or higher, go ahead and post the message.
Ideas for content include:
·
Are mortgage rates going up or down?
·
Are home prices stabilizing, rising or falling in your local market?
·
Are more foreclosures expected? Do they present opportunities to buyers?
·
What can homebuyers do to make sure they have a reliable lender?
·
What are mistakes first-time homebuyers frequently make?
If you find an interesting article online, provide a link to share it with your followers. When your content is informative, your followers will find more value in your messaging and want to stay connected to you.
On the other end of the content spectrum, posting blatant sales pitches is a sure-fire way to lose followers. Social media users are seeking tips and ideas, not hard-sell advertising messages. This is not a direct marketing medium like phone solicitations, emails that contain offers and direct mailings.
Also, be sure to frequently update your content. The mortgage industry is constantly changing, providing a good source of fresh topics for you to consider. You can save time updating your content by linking together your social media accounts, such as your Twitter to your Facebook and LinkedIn pages. This will enable your Twitter posts to simultaneously update these other accounts.
Two-way connections
Consistently providing accurate, useful and interesting information will lead to a loyal following. Through online feedback, you also will learn more about your potential clients – what motivates them, what annoys them – and this knowledge can help strengthen your customer service.
Social media is a two-way street, so try to become involved with your followers' blogs, tweets and Facebook pages. Commenting on their postings gets your name out more, and this will help bring more followers to your sites. Also follow the blogs and tweets of industry leaders and other influential people, and post your comments on their sites.
Wondering what's been posted about you on the Web? You can easily track what is being said about you or your mortgage company with tools such as Google Alerts, TweetBeep and many others.
Cost considerations
Social media offers a cost-effective way to enhance your marketing strategy. It enables you to engage with your target audience in a new way that complements other marketing vehicles. Although social media marketing is inexpensive to use since distribution is basically free, be aware that it does take time to create strong content, to monitor your presence throughout the Internet and to reply to online feedback.
By connecting with people and gaining their trust, a social media strategy pays off. It's an enterprise that will help you strike gold in the form of new clients and increased business because you have strengthened your prominence in the market.
About John Seroka
John Seroka is Vice President of Seroka, a full-service branding, advertising, marketing and public relations firm that serves a nationwide client base. He may be reached at
[email protected]
or 866.379.0400. You also can connect with him at linkedin.com/in/johnseroka, twitter.com/johnseroka or on Facebook.