Median-priced homes saw a $35k annual price gain in February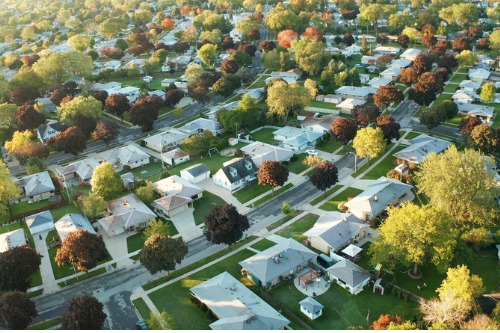 Home prices nationwide soared at their fastest rate in almost seven years in February as low rates and strong demand continued to clash with the issue of ever-declining for-sale inventories.
US house prices jumped 12.2% year over year and edged up 0.9% month over month in February, the latest Federal Housing Finance Agency House Price Index showed.
"Annual house price growth achieved a new record high in February," said Lynn Fisher, deputy director of the research and statistics division at FHFA. "The 12.2% gain represents an increase of $35,000 for a median-priced home that sold a year ago at $290,000 in the enterprises' data."
Demand for housing is still running full steam ahead, CoreLogic deputy chief economist Selma Hepp. While the question of market sustainability remains, she said that "there are early signs of increasing availability of for-sale homes and squeeze on new buyers' budgets due to high price tags and rising rates — which is pushing some out of the market."
Given these factors, Hepp expects home price growth to ease up in coming months. However, price appreciation may remain in high single digits across most of the country.
"More for-sale inventories and a narrowing pool of potential buyers will likely slow the speeding train, providing a clearer vision of what's ahead," Hepp said.
Seasonally adjusted monthly house price changes in the nine census divisions ranged from +0.3% in the Middle Atlantic division to +1.6% in the Mountain division. The 12-month changes ranged from +10.5% in the West North Central division to +15.4% in the Mountain division.