Economist says low inventory remains the main issue, not home buying demand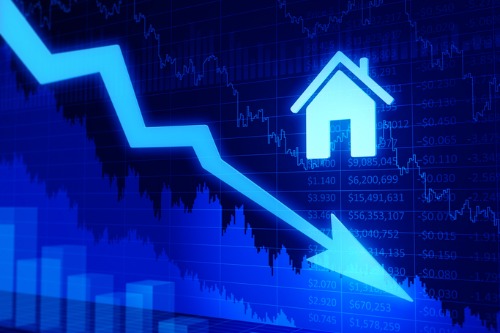 Held back by limited supply and an uptick in mortgage rates, housing market potential dropped in March after hitting an all-time high in February.
First American's latest report revealed that potential existing-home sales edged down 0.1% month over month to a 6.26 million seasonally adjusted annualized rate (SAAR). But compared to the same period last year, the market potential for existing-home sales was up 23.6% – an increase of 1.2 million (SAAR) sales.
However, First American Chief Economist Mark Fleming explained that year-over-year comparisons will be very large in the months to come, as the housing market came to a halt at this time a year ago due to the coronavirus lockdown.
"Housing market potential is [still] 16.5% higher than two years ago and will remain strong due to a demographic-fueled shift away from renting to home-owning driven by millennials aging into homeownership and accelerated by still-low mortgage rates," he said. "Adding fuel to the housing demand fire is the increase in the personal savings rate, which climbed to an all-time high in April and remains above the historical average as pandemic-driven restrictions have limited discretionary spending. For young people that are still employed, increased savings can be used as a down payment, which is typically the biggest hurdle for first-time homebuyers."
Another barrier that might harder to bulldoze is supply. Fleming said that slightly higher rates in a historically low inventory environment might disincentivize some from selling their homes, preventing more supply from reaching the market.
"The fear of not finding something to buy in an environment of historically low inventory is one reason tenure length reached a high of just over 10.5 years. In March, homeowners staying put and a lack of new construction collectively contributed to a loss of just over 6,100 potential home sales," he said.
Despite the low inventory, Fleming is confident that the housing market will remain as hot as ever this spring. According to the most recent NAR existing-home sales report, homes in February were selling at the fastest pace on record, and house price appreciation is accelerating – a trend indicating that the problem is the lack of supply and not a lack of demand.
Read more: Economists claim housing market's affordability crisis is not as bad as it seems
"As widespread vaccinations prompt the economic recovery to pick up speed, consumers and lenders will likely grow more confident. Similarly, a safer environment may prompt equity-rich homeowners who were unwilling to open their homes to showings during the peak of the pandemic, to finally put their homes on the market," said Fleming. "More supply will help ease this super sellers' market. But, if you think modestly higher mortgage rates will substantially cool a hot spring home-buying season, you're overlooking a key driver of housing demand: demographics."