Contract signings dip due to record-low inventory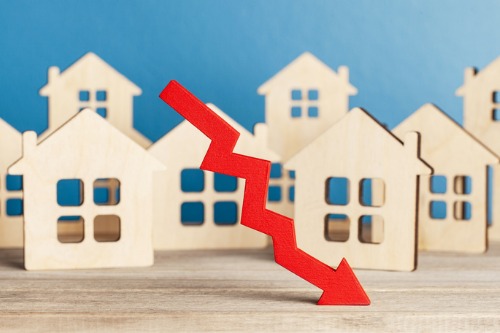 For the second consecutive month, pending home sales transactions declined in February as homebuyers continued to face the same low-inventory dilemma.
The pending home sales index fell 10.6% from January to a reading of 110.3 in February, according to the National Association of Realtors. Contract signings dwindled 0.5% year over year. An index of 100 is equal to the level of contract activity in 2001.
"The demand for a home purchase is widespread, multiple offers are prevalent, and days-on-market are swift, but contracts are not clicking due to record-low inventory," said NAR chief economist Lawrence Yun. "Only the upper-end market is experiencing more activity because of reasonable supply. Demand, interestingly, does not yet appear to be impacted by recent modest rises in mortgage rates."
Yun expects rates to hover at no more than 3.5% this year. He said that both prospective buyers and current homeowners looking to refinance can still benefit from the relatively low rates.
"Potential buyers may have to enlarge their geographic search areas, given the current tight market," Yun said. "If there were a larger pool of inventory to select from – ideally a five- or a six-month supply – then more buyers would be able to purchase properties at an affordable price."
Each of the four major US regions saw month-over-month declines in February, while results were mixed in the four regions year-over-year.
Pending home sales in the Northeast PHSI was down 9.2% to 92.3 in February, a 3.9% drop from last year. The Midwest was down 9.5% to 102.4, a 6.1% decline from a year ago.
In the South, sales declined 13% month over month and were up 2.9% year over year to a reading of 133.2 in February. The index in the West declined 7.4% month over month and was up 1.9% year over year to 96.9.