A vendor is suing Caliber Home Loans, claiming the mortgage company has refused to pay nearly $3 million in expense reimbursements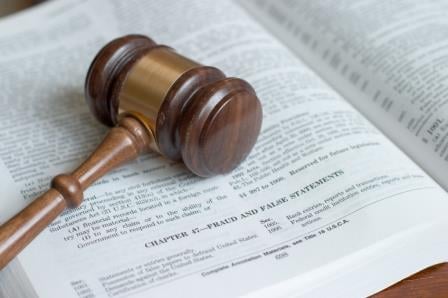 Caliber Home Loans and its parent company, Loan Star Funds, are being sued for allegedly failing to pay about $2.9 million to a vendor, according to a
HousingWire
report.
Chronos Solutions – formerly Matt Martin Real Estate Management – said that it was contracted by Caliber in 2014 to help with the repair and sale of foreclosed homes, HousingWire reported.
According to the lawsuit, Loan Star Funds would purchase non-performing loans from Fannie Mae, Freddie Mac and the Department of Housing and Urban Development. It would then engage Caliber to service the mortgages and, in some cases, foreclose on the homes.
Caliber hired Chronos to perform services like obtaining estimates sales prices for foreclosed property, get bids for suggested repairs and the like. Occasionally, at Caliber's request, Chronos would make repairs to foreclosed homes in anticipation of selling them. Under the contract, Caliber was to reimburse Chronos for expenses incurred during the repairs.
But Chronos alleges that reimbursement requests had to be made through an electronic system that didn't function correctly, according to HousingWire. As a result, Chronos maintained that more than $820,000 in reimbursement requests were either improperly denied or stuck in the system and never received by Caliber. And more than $2 million in expenses were never formally submitted or processed because of the system's unreliability, HousingWire reported.
Chronos' lawsuit maintained that Caliber was aware of all expenses it incurred, even those not submitted to the system.
"In fact, after the repairs were performed by the contractors, evidence of completion was provided to Caliber and Caliber then instructed Chronos to pay the contractors," the lawsuit stated.
"In sum, Caliber instructed Chronos to pay for the repairs that Caliber requested and approved; Caliber accepted the repairs and reaped the benefit of the repairs (along with the Lone Star Funds) by receiving higher sales prices for the repaired properties; Caliber knew that Chronos rightfully expected to be reimbursed by Caliber for the payments Chronos advanced on Caliber's behalf; and yet despite receiving several written demands for payment of the nearly $2.9 million in out-of- pocket expenses incurred by Chronos on Caliber's behalf, including being provided with the supporting invoices, Caliber refuses to reimburse Chronos for these expenses," the lawsuit said.
Caliber declined to comment on the lawsuit, HousingWire reported.