Wells Fargo CEO John Stumpf is out as of now as the bank weathers continued scandal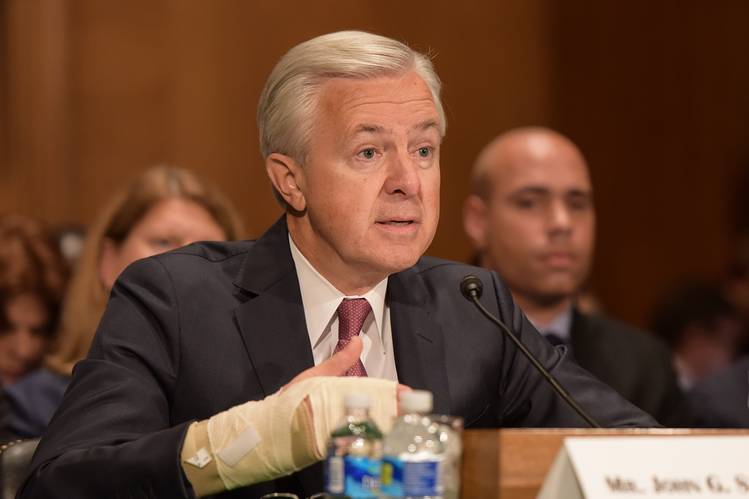 Wells Fargo Chairman and CEO John Stumpf is out as of now. Stumpf is stepping down effective immediately, according to a Wall Street Journal report. He will be replaced by the bank's president and COO, Timothy Sloan.

Stumpf is leaving as the bank is rocked by controversy following revelations that it opened 2 million customer accounts without customers' knowledge or authorization. The bank has faced numerous state and federal investigations – including from the Department of Justice, according to the Journal.

Many observers, including Sen. Elizabeth Warren (D-Mass.) had called for Stumpf's resignation in the wake of the scandal. The Wells Fargo board also recently decided that Stumpf should forfeit $41 million in compensation – one of the largest clawbacks ever for the head of a US bank, the Journal reported.

Shares of Wells Fargo rose 1.7% today in after-hours trading. Shares in the bank are down 13% over the past year.