Wells Fargo CEO John Stumpf is out -- but Sen. Elizabeth Warren says that simply retiring isn't the same thing as accountability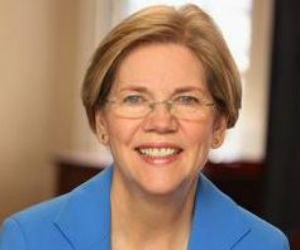 Wells Fargo CEO John Stumpf is out, but that's not enough for Sen. Elizabeth Warren.
The banking giant announced yesterday that Stumpf was
stepping down
effective immediately. His departure comes as Wells Fargo is rocked by a continuing scandal over its opening of 2 million unauthorized customer accounts But the fact that Stumpf simply got to retire – especially, as USA Today reported, with a $134 million exit package – was too much for the Massachusetts senator.
Warren, already known for her frequent, outspoken tweets, took to Twitter after news of Stumpf's departure broke to vent her feelings on the matter:
A bank CEO should not be able to oversee a massive fraud & simply walk away to enjoy his millions in retirement.

— Elizabeth Warren (@SenWarren) October 12, 2016
Warren wasn't done yet, following up the initial tweet with a mini-tweet storm criticizing Stumpf:
A bank teller would face criminal charges & a prison sentence for stealing a handful of 20s from the cash drawer.

— Elizabeth Warren (@SenWarren) October 12, 2016
If @WellsFargo's John Stumpf is leaving with all of his ill-gotten millions, that's still not real accountability.

— Elizabeth Warren (@SenWarren) October 12, 2016
Warren has been vocal in her calls that Stumpf and other executives should face criminal investigation for the scandal. She reiterated that call in her tweets:
As I said: @WellsFargo CEO Stumpf should resign, return every nickel he made during the scam, & face DOJ/SEC investigation. He's 1 for 3.

— Elizabeth Warren (@SenWarren) October 12, 2016