Big banks are about to pay for Wells Fargo's bad behavior, as regulators prepare to review sales practices and even talk to employees to make sure other institutions aren't engaging in similar misdeeds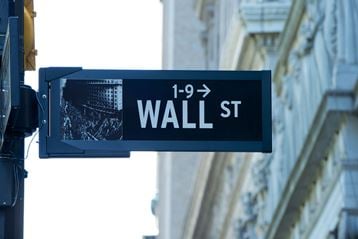 It looks like other big banks are going to have to pay for Wells Fargo's bad behavior.

US regulators are going to start investigating Wall Street banks – reviewing data and even talking to employees – to make sure practices like Wells Fargo's opening of unauthorized accounts aren't being repeated at other firms.

Some of Wells Fargo's biggest competitors have received notice that regulators – including the Consumer Financial Protection Bureau – will be looking into their business practices in the coming days, according to a Bloomberg report.
Regulators including the CFPB, the Federal Reserve, the FDIC and the Comptroller of the Currency will be scrutinizing the banks.

CFPB Director Richard Cordray said at a Senate hearing last month that the agency would "follow up aggressively" to make sure other banks aren't pulling any Wells-style shenanigans, but said he doubted regulators would find the same level of problems elsewhere.

"Wells Fargo no doubt was the industry leader in aggressively cross-selling products, which led in part to the extreme circumstances we find here," he said.

Wells Fargo was hit with $185 million in penalties for its misdeeds, which included opening 2 million customer accounts without those customers' knowledge or authorization.

Many big banks, such as JPMorgan Chase and Bank of America, have already been conducting internal probes to ensure that their employees aren't up to anything similar to Wells Fargo's, Bloomberg reported.