New report shows the trend is putting "upward pressure" on home prices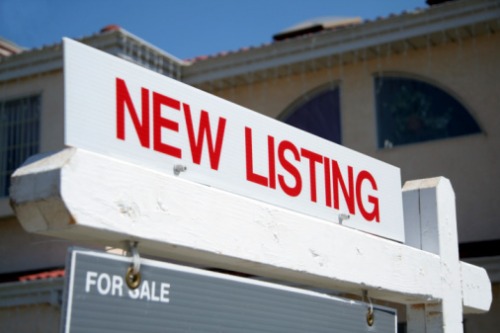 A significant decrease in new listings suggests housing supply in the US will only get tighter in the near-term, according to data from real estate analytics firm HouseCanary.
Figures from HouseCanary showed that there have been 2,906,925 net new listings placed on the market since March 2020, which represents a 0.6% decrease versus the same period in 2019.
Read more: Fannie Mae reveals what's happening to housing market optimism
Additionally, monthly new listing volume was down 11.5% last month compared to March 2020.
Jeremy Sicklick, co-founder and chief executive officer of HouseCanary, said that the trend is putting "upward pressure" on home prices – with HouseCanary data revealing a 2.2% month-on-month increase in the median price of all single-family listings in the US to $378,408 for the week ending April 2.
"As we enter the spring home buying season, the market is experiencing extremely limited supply compounded by an outsized level of demand that shows no signs of easing," said Sicklick. "Bidding wars have broken out across the country, and homes on the upper end of the price spectrum are selling at significantly higher rates compared to a year ago. The extreme supply shortage continues to put upward pressure on single-family home prices – a more favorable environment for sellers – and we expect this trend to continue over the coming months."
"Looking further ahead, however, rising mortgage rates could cool future price growth as potential buyers continue to get priced out of the market," concluded Sicklick.