Broker shares his approach to life, business and growth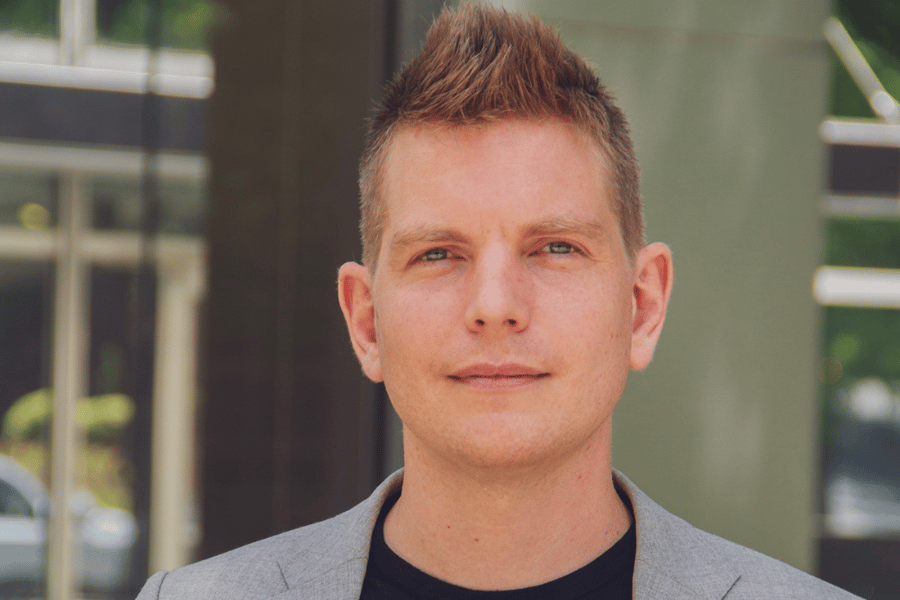 Sean Grapevine (pictured) doesn't define himself by his work. The broker/owner at ATL mortgage in Atlanta Georgia has built a comfortable living and a stable base of business but he'll quickly say 'I like my life more than I like my business.'
In an industry that leans heavily into a 'rise and grind' sales mentality, where overtime hours and obsession with 'company culture' are praised and rewarded, Grapevine's approach is refreshingly old-school. Leading a four-person team, he emphasizes taking personal time, respecting weekends, and building out a business sustainably and humanely.
Grapevine told MPA how that philosophy plays out at ATL mortgage in terms of day-to-day operations and in hiring and growth plans. While he'd like to grow his sales team, he's planning to do so when the right person comes along. While he's happy to make more money, he's making plenty as is and isn't willing to sacrifice his personal and spiritual wellbeing on the altar of an extra $100,000. It's a philosophy that's informed by gratitude and past experience climbing the ladder.
"We're pretty relaxed here. I would get excited going from $12 to $12.50 an hour cooking on a line at a fine dining restaurant which was backbreaking and excruciating. Now I'm making money sitting down and there's nothing better than that," Grapevine said. "If I make $250,000 this year doing half as much work as I had to last year, I'd be pretty thrilled. I don't know what's up with all these people who make a lifestyle out of working. It's not for me."
Read more: Fed chair sees major risk to recovery
Grapevine currently leads a team of four who he said had been recruited from his church community. That church, he explained, preaches work-life balance and personal definition beyond a job. He sees his role as a mortgage professional as akin to a tradesperson, someone called in to do a job who works hard to get it done and then leaves at the end of the day, paid and satisfied. He accepts that sometimes he or his team will have to work late some nights, but believes that the vast majority of this job can be done between the hours of 9am and 5pm. When his team members do work past those hours, he makes sure they're rewarded with money. When things are slow, he makes sure they can take a bit of time for themselves.
Grapevine said he's been lucky in his team and has still managed to generate a strong, consistent income in the mortgage business without having to make work his whole life. It's his view that if you stay relaxed, do the job in front of you well and don't come off as a 'weirdo salesperson,' the money will come to you.
Like most mortgage professionals, Grapevine's company had a banner year in 2020 and has been busy through 2021. At the moment he'd like to add another salesperson to his team, but he's seen the signing bonuses being offered by big lenders and mortgage firms and can't compete with a $200,000 offer for a loan officer. At the same time, his small operation is a bit too busy to train up someone with no experience.
Read more: What a $15K first-time homebuyer tax credit could mean for borrowers, builders
Most importantly, Grapevine wants to make sure his next hire isn't 'another white guy' - as he serves Atlanta he wants to make sure his team begins to reflect his wider community, and that means hiring a Black salesperson. With so few Black originators in the industry already, Grapevine accepts that finding the right fit will be tough. Satisfied as he is with what he's making and the volume his team is producing, Grapevine is happy to wait until the right person comes along to fill that role.
While every mortgage professional is different and people have very different priorities, Grapevine believes there needs to be space in the industry for people who want their job to serve their life, not the other way around.
"The world tells you, you should be hustling and griding and 'work hard play hard' is the only way you're going to get anywhere. It says you should define yourself by what you do and how hard you do it. On a spiritual level I don't believe that," Grapevine said. "I think it's really unhealthy. I think it hurts people emotionally and spiritually. When you're old and dying nobody's going to care that you tripled the size of your brokerage.
"I just really like my life a lot more than I like my job."