The lawsuit comes on the heels of a $13.2 million settlement with the FHA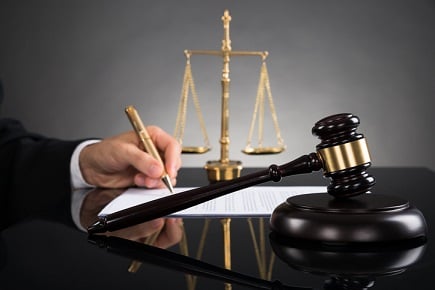 Lennar mortgage subsidiary Eagle Home Mortgage has been accused in a new lawsuit of numerous violations, including approving unqualified borrowers and intentionally misleading federal regulators.
The lawsuit was filed by former Eagle Home Mortgage employee Wanda Burling. Burling, who worked as a senior quality control manager, claimed she was fired in retaliation for raising concerns about the company's alleged misdeeds.
"Throughout the course of her employment with (Eagle Home Mortgage), Plaintiff objected to numerous violations of law, rules or regulations by Defendants which she observed as the Senior Quality Control Manager," the lawsuit stated. According to the complaint, when Burling brought her concerns to vice president Rebecca Moore, Moore would respond with hostility, attacks on her character, and "threats to terminate her employment if she did not fall in line."
According to the lawsuit, in 2016 Burling began receiving calls from a reverse mortgage borrower who said that he felt his originator was taking advantage of him. Upon investigation, Burling discovered that he had never been sent the disclosures required under the Truth in Lending Act and that funds had been taken from him before he signed an intent to proceed. She also found that the originator in question was not licensed to do business in the customer's state. When Burling brought these issues to Moore's attention, Moore allegedly told her that informing the borrower of the issues could cause Burling to be fired and "blackballed" from the mortgage industry.
Burling also allegedly discovered numerous brokered loans in which the required fee disclosures were not sent to the borrowers, but fees collected nonetheless. When she brought these to Moore's attention, she was told to drop the issue, the lawsuit alleged. Burling also allegedly located numerous transactions in which there were conflicts of interest and was again told to drop the issue.
Eagle Home Mortgage uses audit software that is designed to allow the relevant government regulators to monitor the company's activity. Burling allegedly discovered that the company routinely hid negative information on loans in the "notes" section of the software rather than the "reporting" section – effectively preventing any government agency from seeing it. That practice, according to the lawsuit, was in violation of the federal False Claims Act. Burling allegedly discovered that a number of loans had closed improperly even when borrowers had insufficient funds to qualify. Eagle Home Mortgage was allegedly hiding these loans from the federal government. When Burling brought these loans to the attention of Moore and senior executive Kirk Parks, Moore and Parks allegedly told her that the "numbers needed to look good" for the end of the fiscal year, the lawsuit stated.
According to the lawsuit, Moore fired Burling on March 1, 2017, for "poor job performance" – despite the fact that Burling had never been given any disciplinary write-ups and had received a score of 4.25 out of 5 on her last performance review. When Burling pressed Moore to explain her poor performance, "Moore became irate and was unable to provide a direct answer," the lawsuit stated.
Burling is suing Eagle home mortgage for back pay and benefits, interest on back pay, front pay and lost earning capacity, compensatory damages, and attorneys' fees and costs.
This isn't the first time the Lennar subsidiary has been in hot water. In October, Eagle Home Mortgage agreed to fork over $13.2 million to settle claims that it had falsely certified compliance with FHA lending standards.
It was recently announced that Movement Mortgage had agreed to acquire Eagle Home Mortgage's retail operations.