Pennsylvania-based real estate firm acquires the multifamily property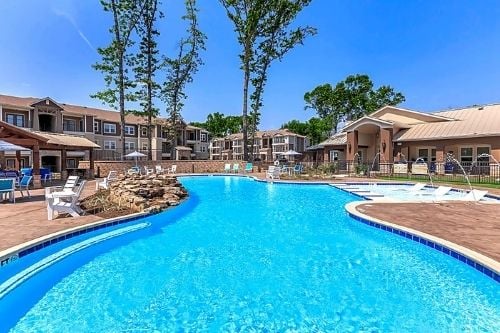 Pennsylvania-based DLP Real Estate Capital has acquired a new apartment complex near the FedEx World Headquarters, from America First Multifamily Investors (ATAX).
Vantage at Germantown, a 288-unit market-rate multifamily project located in Memphis, was sold for approximately $16.4 million in cash. Aside from the initial cash payment, ATAX was able to redeem its equity investment in the property owner and will receive:
An investment income of approximately $862,000,
A gain on sale of approximately $3.1 million, before final settlements of proceeds and expenses,
Approximately $0.05 of net income per Beneficial Unit Certificate (BUC), basic and diluted, from the sale in Q1 2021, and
Cash Available for Distribution of approximately $0.05 per BUC, basic and diluted, from the sale in Q1 2021.
"This sale, amidst the uncertainties resulting from the COVID-19 pandemic, demonstrates the strength of our partnership with the Vantage team and shows that our investments continue to generate significant returns," said Kenneth Rogozinski, chief executive officer of ATAX.
DLP said that there are many job opportunities for residents since the property is only 15 minutes from downtown Memphis and within 10 miles of one of FedEx's largest facilities.
"We are very pleased to add this property to our portfolio of multifamily investments. This beautiful apartment community will provide a convenient and affordable rental housing option for many families to live and work within a ten-mile radius of a high-technology corridor," said Don Wenner, founder and CEO of DLP Real Estate Capital.