Delinquency rates among property types remain low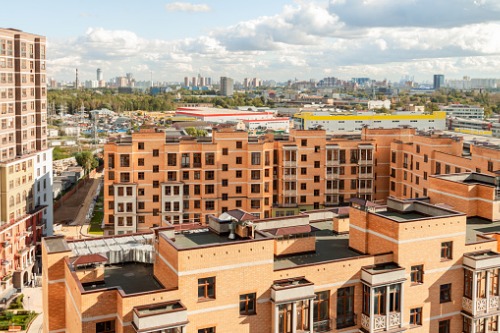 Delinquencies for commercial and multifamily mortgages stayed at extremely low levels in March, the Mortgage Bankers Association's (MBA) reported in its latest CREF Loan Performance Survey.
The survey, which analyzes the pandemic's impact on commercial mortgage loan performance, showed that commercial and multifamily delinquencies hit their lowest level since April 2020. Meanwhile, the share of commercial and multifamily loan balances that were current rose slightly to 95% from 94.8% in February.
"Commercial and multifamily mortgage delinquencies fell for the third straight month in March and are now at their lowest level since the pandemic disrupted the economy and commercial real estate a year ago," said Jamie Woodwell, vice president of commercial real estate research at MBA.
The share of loans 90+ days delinquent or in REO was down two basis point month over month to 3.2%, while those that are less than 30 days delinquent ticked up from one basis point to 0.9% in March.
By property type, delinquency rates were as follows:
20.5% of the balance of lodging loans were not current, down from 20.6% a month earlier.
9.5% of the balance of retail loan balances were delinquent, down from 10.8% a month earlier.
1.2% of the balances of industrial property loans were non-current, down from 2.7% a month earlier.
2.4% of the balances of office property loans were non-current, flat from a month earlier.
1.8% of multifamily balances were non-current, up from 1.7% a month earlier.
"There continues to be significant differences in loan performance by property type, with higher delinquencies rates for lodging- and retail-backed mortgages," Woodwell said.