Rental search data provides signs of hope and resilience after a year of suffering for high-density metros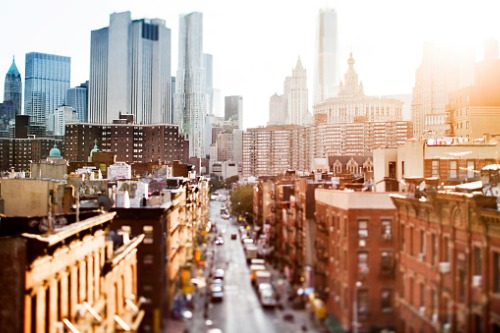 A new report on rental migration in Q1 of 2021 from rental search platform Apartment List points to an interesting development around America's urban spaces. It would appear, according to the report, that rumors of their death have been greatly exaggerated.
While the narrative of America's housing market over the past year has been focused on out-migration from cities and shifts in both renter and buyer preference to lower density, rental search activity reflects less of an 'urban exodus' and more of an 'urban churn' as more renters start looking to move into the high-density centers of America's superstar cities.
Apartment List's report found no measurable uptick in searchers from high-density cities looking into lower density towns or metros. In plotting cities where renters were more or less likely to search out of town for their next home, Apartment List found that there was no correlation between density and a desire to move out of town. Many of those who were looking to move into a new town, according to Apartment List, were searching for rentals in high-density cities made more affordable by out-migration early in 2020.
"Cities are resilient," said Rob Warnock, senior research associate at Apartment List. "We're seeing data pour in that tells us that the idea of the pandemic driving an exodus from cities was really only one half of the cycle. People left in 2020, rents went down and vacancies went up…but what we're seeing now is how the market responds to that. Prices have gone down which is leading people to think that maybe they can afford to live in New York now, so they start an apartment search that they might not have begun a year earlier. Now rents are going up again and vacancies are dropping, which makes us believe that we're in the next stage of the cycle, which is that urban churn."
Warnock noted that the decisions renters are making now are quite different from what they would have thought one year ago. In March of 2020, living in a city seemed pointless with none of the access to amenities and culture that make cities worthwhile. Now, as vaccination rates climb higher and higher and economies look set to reopen, renters see an opportunity to really enjoy cities once again.
Read more: Rising rates drive US home prices to 15-year high
Warnock explained that this urban churn doesn't necessarily run contrary to the story of strong housing markets we've seen in the suburbs and other low-density settings. Homebuyers, it seems, still want to live in single-family units with less density. He speculated that many of the people moving into cities are somewhat lower income or younger individuals taking advantage of the new lower rents they can get in exciting cities. While cities like San Francisco and New York are still expensive, the fact that they're maybe 20% more affordable for renters could lend itself to a new, or old, mold of life, where cities are largely for younger or lower income individuals, who move to the 'burbs to start families and buy homes once they've started earning more. It could be the mid-century story all over again.
Another point that cities have going for them, Warnock said, is that this resurgence has happened with virtually zero immigration. Major cities are such crucial landing pads for new immigrants and with borders largely closed during the pandemic, waves of people simply haven't arrived. If cities can get back into growth territory without these arrivals, that's a positive sign for urban markets.
Warnock believes that this sign of urban churn is positive news for the residential and commercial mortgage industries. On the residential side he doesn't see this shift directly taking away from the huge demand among first-time homebuyers, though it may mean they can find more comfortable and affordable rentals while the market remains extremely competitive. He believes that commercial mortgage professionals, who have seen multifamily housing struggle for much of the past year, can take heart from this news.
"I think [commercial mortgage professionals] should probably be pretty excited," Warnock said. "A lot of that real estate, especially in cities, relies on there being a buzz of activity in urban areas, and they certainly suffered in 2020…. Seeing people move back into cities, seeing people feel comfortable in cities again, I think it's going to be a huge relief for people in the commercial and multifamily real estate space."