Alternative lender is finding creative funding solutions for high-end borrowers scoring low on bank criteria but high in equity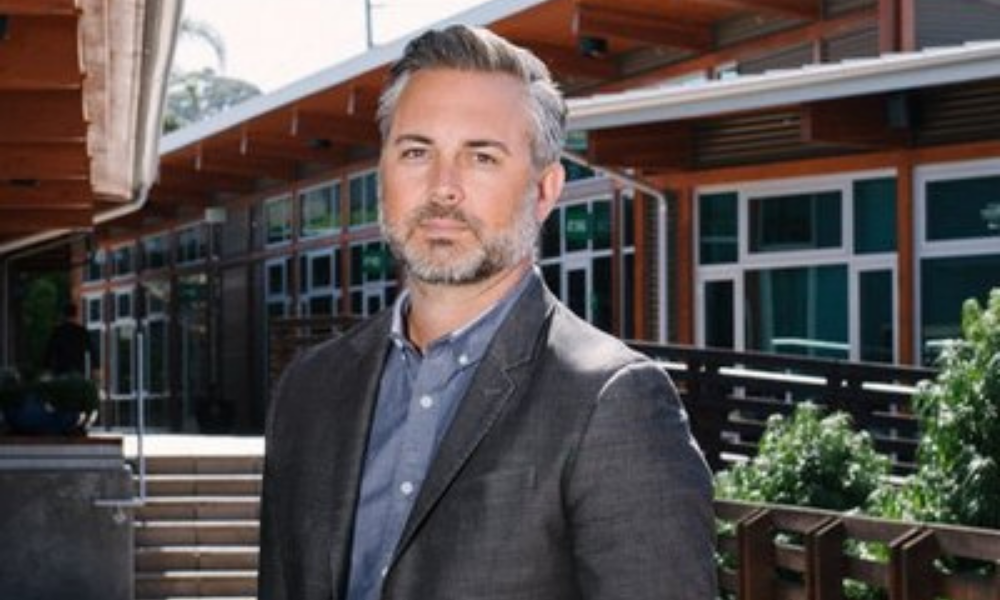 This article was produced in partnership with FundLoans
Karen Surca, of Mortgage Professional America, sat down with Jon Maddux (pictured), CEO and founder of FundLoans, to discuss the need for high-end borrowers that may not meet traditional lending criteria to be funded for loans based on equity and financial assets
One reason that Jon Maddux, CEO and co-founder of FundLoans, got into the lending game was his awareness that the banks were basing mortgage lending eligibility on increasingly narrowing criteria.
It was apparent that many high-leverage borrowers with considerable financial assets, or those good-credit borrowers with non-traditional forms of income, were falling through the bank lending cracks.
Maddux, therefore, saw an opening to provide much-needed funding for investors and borrowers who may not tick all the boxes with traditional mortgage lenders. He knew the answer lay in providing more creative lending options and loosening up tightly determined banking criteria.
It was evident to Maddux .that there was a need to provide alternative lending options for borrowers based on much more than income and credit score alone.
Maddux also recognized that these high-end borrowers had considerable financial assets and often had substantial equity in owned properties that could be utilized for collateral on high-leverage loans.
The realization that high-end borrowers were unfairly kept out of the bank lending loop served as the impetus for Maddux to specialize in Jumbo loan options that broadened the traditional, stringent criteria put forth by big US-based banks.
Read next: FundLoans- the bespoke approach to non-QM lending
"I have been in the mortgage business for 26 years, and I would find loans that banks couldn't do, and they would refer them to me. I would be able to get them done and that would create a referral relationship beyond the bank and with borrowers that would tell their colleagues and their friends about what we did," Maddux explained.
Funding loans one client at a time
FundLoans has found a niche in the alternative lending space by offering Jumbo and Super Jumbo non-QM wholesale lending options.
Maddux highlighted that FundLoans specializes in a "makes sense lending approach and underwriting [strategy] and we are always looking for ways to help high-end borrowers get approved."
Attributing a big part of its client base to high-end client referrals, FundLoans has been able to fill its pipeline with these loans for clients that had been previously turned away from traditional bank-based financing.
The approach that FundLoans has taken has been to look at the unique nature of every client file. The lender focuses on clients' financial assets, including fully owned properties to be used as collateral for its larger-scale alternative financing.
"Our company offers a holistic approach. Knowing that we can provide these loans gives us a bigger arsenal to use. We can give our borrowers the best terms and the best loan program and get their loan closed and funded," Maddux stated.
"We can get these Jumbo loans to close which the banks can't do."
In the alternative lending space, possessing a background as a mortgage broker has proven to be beneficial for Maddux. Knowing that not every borrower will "fit into a box" has helped to serve as a reminder as to why FundLoans takes the approach that it does.
"I wanted to start a company that cared about every broker's loan. We don't spend time asking whether every loan follows the perfect guidelines," Maddux pointed out.
"Rather, we ask whether the loan makes sense."
Broadening the lending calculations
To offer high-end borrowers more options, FundLoans has expanded its guidelines to allow for different methods of calculating income beyond the scope of most non-QM lenders.
Maddux outlined that the company utilizes seven different methods of bank statement calculations to help qualify high-end borrowers. Most of these calculations involve factoring in substantial financial assets and real estate holdings to be used as leverage for Jumbo loan options.
FundLoans can also consider non-traditional assets such as Bitcoin when determining loan eligibility.
Maddux highlighted that by thinking out-of-the-box there is greater wiggle room for its clients rather than representing "just another file in the system."
"For instance, we will take real estate and we will use it as a depletable asset for income for our high-net-worth borrowers," he said.
Read next: Putting the subprime ghost to rest
When asked to elaborate, Maddux provided the example of "owning a million-dollar house free and clear. By taking that value and allowing you to have a portion of that, such as 70% or 80%, and then dividing that by 78 months we can now add that into your income."
Saying 'yes' to funding options
The banks simply do not have the time or the inclination to look at tailored lending options and assess individual client files, he suggested.
Maddux argued that this is a direct result of the way lending is viewed by traditional lenders.
"I think a lot of the banking guidelines out there are built for scale which results in a lot of credit-worthy borrowers falling short," he explained.
To qualify these borrowers, "you have to dig a little deeper and make a little more effort."
"We take the time to understand how the clients make their money and where the income comes from. We find a way to give them funding that meets our risk appetite," Maddux stated.
Maddux suggested that the non-QM lending model is no different than most things in life. It all boils down to how you view it.
"I think the term non-QM can be viewed negatively," he said. "I prefer the term alternative doc or alternative financing. All this means is that we are using an alternative way of documenting income."
With this view in mind, FundLoans will keep looking at a client's whole financial picture while expanding existing loan options moving into the new year.
"We want to grow our footprint and partner with more brokers to bring our products to their customers," Maddux concluded.
Jon Maddux is a 26-year veteran of the mortgage industry and is the CEO and co-founder of FundLoans, a wholesale non-QM lender that specializes in Jumbo and Super-Jumbo loans.