Company benefited from modernizing software over time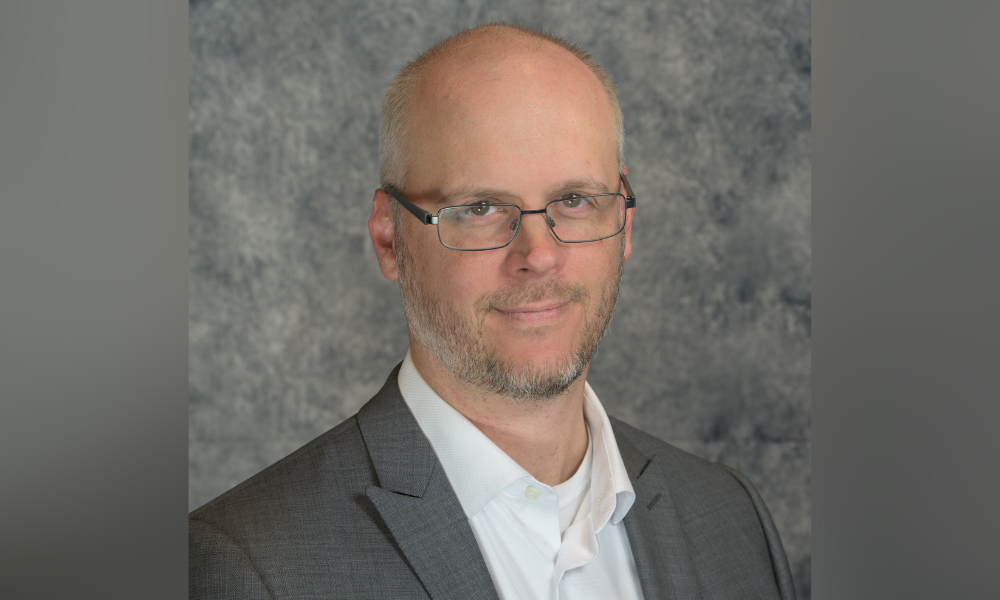 A technology platform is in some ways a living and breathing thing – ultimately adaptable over time. With updates and modifications, it can grow and evolve.
Such is the case with Accurate Group's ValueNet platform and related suite of products, which became part of the company when it acquired Preferred Appraisal Inc. in August 2013. ValueNet provides residential real estate lenders and services with technology that helps appraisers boost their efficiency, and it has been tweaked and updated numerous times over the years, most recently a few months ago. The Ohio-based company plans to release more updates in a few weeks, and so ValueNet's evolution continues.
"I don't think it's common to have that," said Steve Baczkowski (pictured), Accurate Group's chief operating officer. "A lot of times you're constantly changing and retiring old platforms … because you have a new change in management. Somebody wants to come over and recreate the wheel. They want to put their own stamp on things."
The platform
The ValueNet platform, a desktop and hybrid appraisal technology product, lets appraisers type in their information and create their reports, as well as mapping in of data. It lets appraisers complete home equity appraisals from their home or office. Programming including unique algorithms enables automation.
Read more: Case study: New tech streamlines mortgage appraisal process
"The system is taking away keystrokes from the appraisers and optimizing their performance so instead of having a … comparable [property] for example, most appraisal reports have anywhere from three to six comparable properties," Baczkowski said.
He explained that the platform also maps in MLS data so when an appraisal makes a selection for comparables, Accurate has already prefilled that information instead of having to do it manually.
Recent updates reduce the time an appraiser needs to complete a full report from two hours to an hour. Time is also saved through automation of the data entry. What's more, the platform also handles quality control and identifies for appraisers potential areas they should look at so they don't have an error or question that will come back to them.
"They're able to upload reports more accurately the first time," he noted.
Leadership stability
Accurate Group's long-term stability has helped maintain ValueNet's currency, he said.
"We have had the stability within our process and we have our own in-house development team. We don't outsource development. All of our developers are employees of the Accurate Group," Baczkowski said.
The strategy has allowed both a continuation of technology tools such as ValueNet but also regular modifications and updates as needed. Baczkowski credited Mike Cullen, CIO of the Accurate Group of Companies, with executing consistently on the strategy over time.
"He's always been a leader in the market and in understanding not only what a platform needs, but how to keep the platform current for security reasons, data security – things like that that are extremely important to maintain the integrity of that platform," Baczkowski said. "The fact that we have our in-house developers and we're not outsourcing development has allowed us to do that."
Cost-effective
Updating rather than replacing is a cost-effective platform strategy, Baczkowski added.
"With this particular model, it is more cost-effective to continue to update your process and fine-tune your system as opposed to trying to restart from scratch every so many years," Baczkowski said, adding that was particularly true with technology that handles appraisal and title processes.
"It is absolutely cost-effective to continue to develop your own technology and improve upon it as opposed to trying to [reinvent] the wheel every so many years," Baczkowski said.
Read next: Crowdsourcing property-inspection app launched
Maintaining the ValueNet platform has also been particularly good during a downturn, particularly because it's useful for multiple segments of the mortgage market.
"We have a technology platform that's usable for every type of lending market, whether it's home equity, whether it's a servicing environment [or] whether it's originations or refinance-heavy," Baczkowski said. "Some of those business channels – home equity and refinance are great examples – are counter-cyclical."
That means that now refinance has dried up, for example, consumers are shifting more toward home equity financing, and Accurate Group has a niche in that area too with ValueNet.
"Our platform fits really well into that niche within the market," Baczkowski said. "The fact that we've developed our company … focused on each of the primary lending channels allows us to be diverse enough that when a downturn comes, there are other segments of the lending community that ride, which is why we're adding appraisers even though there's a downturn coming, because our volume continues to rise in home equity."
Accurate Group recently announced it would expand its nationwide appraiser network due to growing demand. These new appraisers, it said, would have access to ValueNet.