Tired of working nights at a vet clinic, she entered the mortgage industry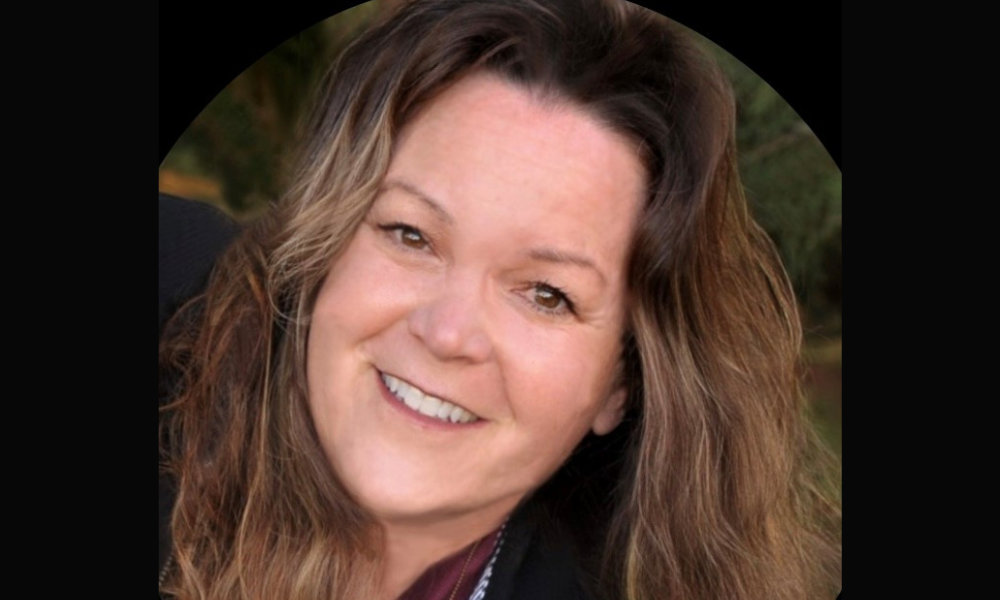 It's not far-fetched to say that Gina Nichols Schuetta (pictured) got into the mortgage industry because she got tired of working nights. Once in, she was out the gate in a flash.
In an interview with Mortgage Professional America, the broker at Greentree Lending Group recalled working as an emergency veterinarian tech working nights. She was all but 20 years old, having gravitated to the job given her familiarity with animals – specifically horses.
"I was a racetrack brat, which means my father was a racehorse trainer and I grew up on the back side of a racetrack," she said. Her father died when she was 16, leaving her fending for herself. "I was tired of working nights and saw a receptionist job come up to answer phones for a mortgage company," she recalled of her time as the vet clinic.
She recalled the level of experience she had at the time in her new career: "I knew absolute zilch the year before when I started," she said, laughing at the memory. "I wasn't even a high school grad; I got my GED," she said of her high school equivalency credential.
Despite her lack of experience, she was made an underwriter in her first year while managing the office. For added measure, her boss paid for her to attend college.
She would be at United Lending Group as a processor/loan officer from 1993 to 2000. Stints at City 1st and OCM Bancorp would follow before she opened her own shop, Coast to Coast Lending, for which she served as senior loan consultant from December 2015 to April of this year. That same month, the company rebranded to Greentree Lending Group Inc.
The path hasn't always been smooth
Despite her meteoric rise, the path hasn't always been easy. She recalled when United Lending Group cut referrals drastically, prompting her then-husband, Victor, to ask the powers-that-be to at least inform them of what lay ahead for them during a crucial meeting.
"He was the top producer at United Lending Group four years running out of 400 loan officers," she said. "They moved us to Florida and cut us to one-and-a-half leads a day – the only way they could dethrone Victor," she recalled.
"We watched 9/11 and what that did to the industry," she recalled. "That was something to live through. The Great Recession was no picnic either: "Complete annihilation of the market," she recalled.
Thank goodness for the business sense from her then-husband. The couple had a house in California listed on the market for $2.1 million, she recalled. "These people were hardcore negotiators, wanted the house and had $500,000 in earnest money," she said. "They wanted to close, and Vic could see the writing on the wall. They bought the house for $2.1 million, and that was in 2007 when things started to turn."
The two had decided to return to Georgia at the time. "You remember the Implode-O-Meter?" she asked, referring to a rudimentary website that had been created to track the number of corporate implosions of independent mortgage lending companies. "It took us a week to drive to Georgia, and as we did every major mortgage company was falling."
By 2011, the couple was divorced. But the story has an implausibly happy ending. The two still work together – albeit in separate locations, she in Arizona and he in Washington. "Sometimes it takes a few years to cool off, you know?" she said of the split. Three years after the divorce, the two work for the same company. "We're both happily remarried and still the best of friends and are great business partners," she said.
It's a family affair
The entire office is extended family, she added. "We've all known each other for years," she said. "A lot of them are United Lending Group people. We're all like family, and we all take care of each other."
She said she views her clients as family also. "When I was underwriting, I was underwriting second mortgages," she said. "When I went back to being a senior processor, I started doing first mortgages – it was a little bit more of a high volume thing but I have that background of how to structure a file properly. So I get a lot of veterans, a lot of first-time homebuyers, or I get a lot of people who have credit issues – single moms or people who don't know where to start and get overwhelmed about buying a house. They're terrified."
Sometimes, she said, she deals with clients for years before they buy a home – checking on their credit report status, inquiring about their savings, and the like. "I lead them through the process from A to Z, so there's a lot of hand holding. There's not a lot of money in that, but you can sleep at night."
Want to make your inbox flourish with mortgage-focused news content? Get exclusive interviews, breaking news, industry events in your inbox, and always be the first to know by subscribing to our FREE daily newsletter.