He just happened to have grown up in mortgage company hub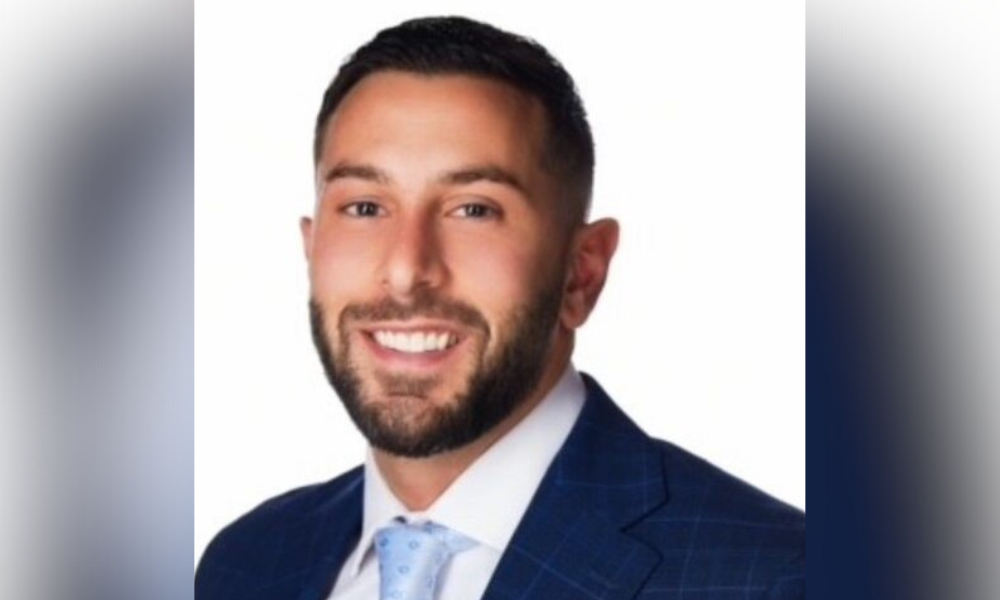 Abe Miri (pictured) was selling vitamins before venturing into the mortgage industry. He may have taken some too, as he mustered the strength to seek work at one of the nation's largest lenders with no experience and got the job.
That was 10 years ago, when the broker was 23 years old and applied for work at Quicken Loans, now known as Rocket Mortgage. The gamble paid off handsomely as Miri now runs Dearborn, Mich.-based Rapid Home Loans, a firm he co-founded with business partner Alex Abazid. And yet, Miri had serious doubts when he first started out whether he would succeed at all.
"I was blessed enough to be in the Detroit metro area," he began during a telephone interview with Mortgage Professional America, invoking the city of his formative years, which happens to be the hub for mortgage lenders. "I was trying to figure out what to do in life. It's a scary place to be as a young man to find out what you want to do and how you're going to provide for yourself and your family one day."
From sandwiches to mortgages
Starting to work at the age of 14, Miri said he sold sandwiches and pizzas before his three-year stint at Vitamin World, a store located at a Dearborn shopping mall. "My introduction to sales was that vitamin shop. I was there for three years and then transitioned to Quicken Loans."
His quest was fundamental: "I had friends who worked at Quicken Loans, and I wanted to make money," he said. "I didn't even know how to spell 'mortgage'," he added with a laugh.
He ended up leaving Quicken as a senior mortgage loan officer in 2016, before taking on brief stints at Nations Lending, GoGSF, and Swift Home Loans. It was at the latter company that Miri worked with Abazid, who would turn out to be his business partner. Miri described having built Swift Home Loans into the 80-person shop it is today before recruiting Abazid to the company.
"I finally convinced him to go to Swift," Miri said. "He was there four or five months and then we decided to open up Rapid Home Loans."
The two men have much in common. They're both the same age and are both of Middle Eastern descent – Miri's parents from Lebanon and Abazid's from Syria, neighboring countries in the Middle East. The city serving as their business hub happens to have the nation's largest concentration of Mediterranean people.
"What's ironic because we're more of a call center style, we actually have a huge real estate office next door to us and we've never dealt with them," Miri said. "That's because we're licensed in 23 states. We're buying thousands of leads a day."
From retail to wholesale
April 2022 would go down as a momentous date as the two not only opened their own shop but left retail for wholesale. "I wish I had done it years ago," he said, citing the greater opportunity to make money in wholesale while offering clients more options.
Despite the current challenges in the market, Miri said Rapid Home Loans has been all but shielded from market forces. "Given where the market's at, we consistently rank in the top five in the nation. It's a blessing because broker shops are on the verge of closing or have already closed."
Miri's not oblivious to prevailing challenges. His shop runs lean, with some 20 workers. "People aren't buying as much, rates are higher, and the purchase game came down a bit. Obviously, there are ebbs and flows. We've had some challenging months but the fact is that we've put together a good foundation during these challenging times, we can still find business."
For good measure, he has also seen Detroit flourish along with his career. "When I first started, it was literally a ghost town," he said. "There was maybe one bar and one restaurant and it's thriving. It's like night and day."
It might be time for a hearty toast at one of those now-abundant bars in Detroit.
Want to make your inbox flourish with mortgage-focused news content? Get exclusive interviews, breaking news, industry events in your inbox, and always be the first to know by subscribing to our FREE daily newsletter.