It began in the realm of childhood make-believe as she watched mom work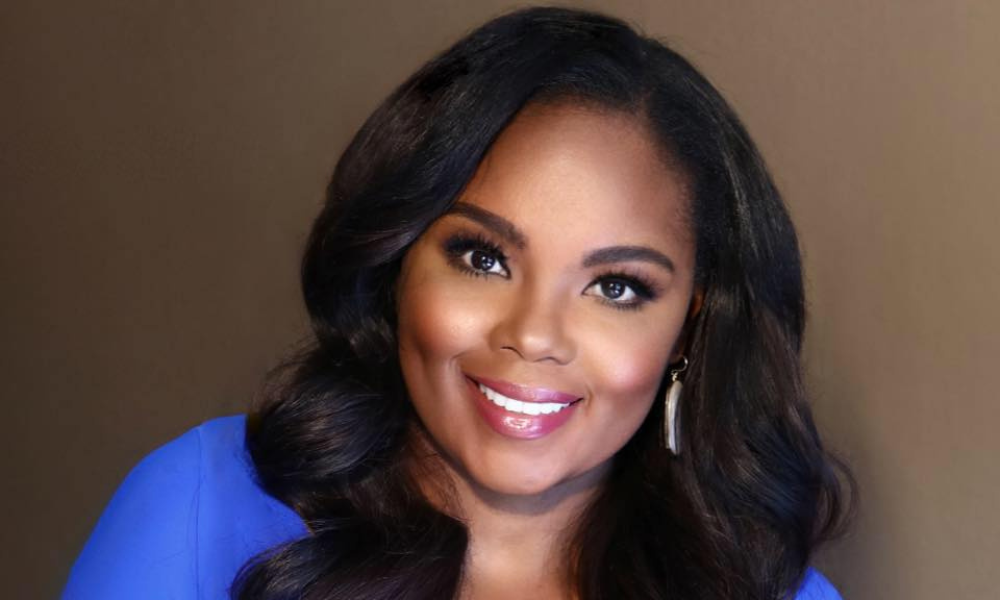 To a person thus far, brokers profiled by Mortgage Professional America have expressed how they never envisioned entering the industry and sort of stumbled upon it by happenstance. Not Georgia-based mortgage loan originator Whitley Cooper (pictured), who was exposed to the industry early on.
"The path was laid out for me, and I just had to decide whether to go that way," she said during an interview with MPA. "I've been around the mortgage and real estate industry my entire life. My mom is a real estate and mortgage broker – nearly 30 years now she's been in the industry. As a child, my sister and I would go with her to home showings. And if we were in the car with her and she took us to a showing and she ended up selling a home while we were with her, she would give us a little piece of her commission," she recalled while chuckling at the memory. "Just for being with her. She probably thought she had to bribe us to be good while she was working."
The trend continued: "As we grew older, she worked at the bank doing mortgages. She started out as a teller, did mortgages and became the vice president of the bank. After school we would go to the bank with her. While she was working in one office, we would be in the empty office next to her literally playing loan officer to pass the time. I would have a paper loan application. I'm the oldest, so I would be the loan officer and my sister was on the other side of the desk filling out her application and I would have to approve or deny the application. Because I am her older sister, I would put the deny stamp on her just to mess with her," she said chuckling. "The goal now is to approve as many people as possible, but for her – the special denial stamp."
Beyond the make-believe, she witnessed the rewards to be achieved in the real world as a loan originator: "I got to see firsthand the impact homeownership had on people's lives," she said. "We'd be out and about, and people would come up to us saying how she was able to help them get into a home and how that changed their lives."
Right out of high school, she'd follow a similar path as her mom, even though she had plans on becoming a lawyer. "My first professional job out of high school was to work for a real estate attorney – working the front desk and preparing the closing packages," she said. "I was able to get that firsthand experience to start my professional career."
Read more: CEO reignites AIME
After that came college, where she earned a degree in communications with an emphasis on journalism. "Because even though my mom was in the industry, I had to go off and do my own thing, right?" she asserted. She would secure a real estate license while still studying in 2012, but realized that was not the path she preferred.
"I realized that wasn't for me. After I graduated, I was thinking of what my next steps were going to be and how I wanted to move forward," she said. "I hadn't pursued mortgages and knew a lot about the industry and decided this is what I wanted to do. My mom totally supported me, watched my child while I went through the courses and got ready for the exams and hired me as a loan originator."
The job was at Centennial Mortgage in Columbus, Ga. From then, the die was cast. The road getting there wasn't easy as the mom of a young child. "My son was about one year old, and just learning how to walk," she remembered. "As I was preparing to take the state exam, I'm looking down at my laptop trying to read the study materials and, when I looked up, he'd totally destroyed the living room."
Yet through perseverance only one with children can fully understand, she made it through before starting her loan origination work in 2017. "There was a learning curve, but overall, it always felt good because I loved what I was doing," she said. "Although three were challenges, I pushed through it because enjoying what you do gives you that motivation, that push, to get through pretty much anything." She recalled a friend reacting after watching her work and saying: "'I wish I loved almost anything as much as you love what you're doing.'"
The secret is to doing what you love, she said: "To be fortunate enough to find something that you love doing is amazing."
After starting on loan origination work in 2017, she would depart from Centennial to join Nexa Mortgage in September 2021. All told – between Centennial and Nexa – she posted volume of around $15 million, she said. But it's less about the volume than it is about helping people, she noted. said. Indeed, the fulfillment she saw in her mom while she played loan officer with her kid sister is now something she personally experiences: "Overall, it's helping people get into homes who never thought they were able to," she said of the many rewards of her job. "These are people coming from generations of renters and they're the first in their family to own a home or they're in their 60s and are first time homebuyers because they went all their lives not thinking it was possible, or the single mom who needs somewhere for her and her children and family to stay because they're in a dire situation. Being under the gun like that pushes and drives me even more to do what I do," Cooper said. "It's fulfilling knowing I'm changing people's lives through homeownership and helping them create generational wealth for them and their families. It's a game changer."
Read next: Black mortgage discrimination – applicants denied at alarming rate
Again, it's not all about volume: "I work with a lot of folks who are from an underserved communities – a lot of minority homebuyers who never even knew they were approved or they've been to a bank and been denied, and the loan comes across my desk and I see one or two things they can tweak - and in a 30-day period they're ready to buy at that point. I'm not a major top producer in this industry – I will be one day – but I feel that my role in this industry is impactful just based on the people I have worked with who thought they would never be able to do it."
Aside from on-the-job training, she said her own personal background has helped guide her career as well – particularly in a city as culturally diverse as Columbus, Ga. "I'm an African American woman working in this industry. That's already a double minority when it comes to the mortgage profession - there's not as many women and there's not as many Black people working in this industry. When people see someone who looks like them working in the industry, it's not everything but representation does matter. They know they have somebody who can possibly relate to them and know their thought process and why it is that way."
Also valuable along her personal journey has been the Association of Independent Mortgage Experts (AIME), of which she is a member. She praised the group's "Spark" small business grant targeting minorities interested in becoming broker owners while providing continual guidance. She recalled how she sought out groups to belong to when she first started originating and came across the "Brokers are Better" page on social media that is an offshoot of AIME.
Now at AIME – where she also serves as chair of the Black Homeownership Committee – she has found the support of her peers. There are fun social events and enjoyable camaraderie to be had, sure. But she said she's found so much more at AIME.
"Mainly the impact AIME is having on the mortgage industry as a whole has helped me in Columbus, Ga., spread the word about mortgage brokers - letting folks know the difference between a banker and a broker and the options they would have working with a broker that people just don't know about," she said. "Everybody knows about their bank, and that's usually one of the first places they turn to looking for financing. I'm here to spread the word about mortgage brokers and other options, and I learned of that through AIME as well."
For her, it's the advocacy furthered by AIME that is the most evocative: "I couldn't be prouder to be a part of AIME because of the work they are doing now in communities – and not only just talking about it but putting together an active committee to do something about it. That's huge."