Taking that leap of faith and learning to love video led to Sam Bromley's success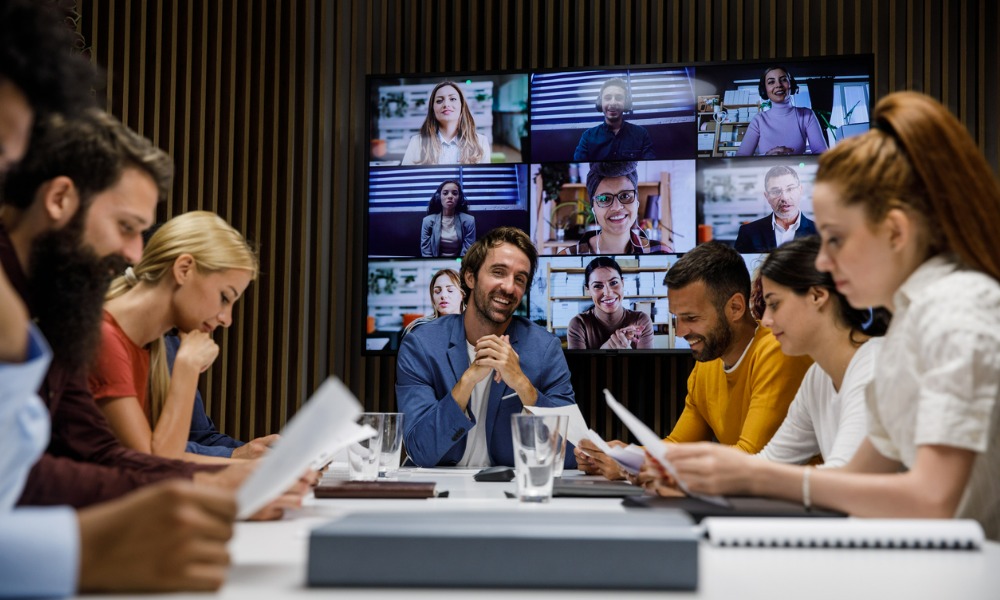 The switch from retail to wholesale for brokers can be something of a scary abstraction. Yet one broker who's taken the plunge has no regrets making the leap.
"I was managing a small branch for Fairway [Independent Mortgage Corp.] for a couple of years, and what I started to run into is not being competitive with rates and fees for my clients," Sam Bromley, senior loan broker at Edge Home Finance Corp. "And at first being unaware there are so many more competitive companies and, learning about the broker side and learning that I could really put my clients' interest above everything else and give them the best deals, drew me to the broker side."
But the field was an unknown, he acknowledged. Making matters worse, peers often called the other channel the "dark side" where one can't control nonsense – all he sees now as so much "uninformed nonsense," he said. "I had never really talked to a mortgage broker," Bromley recalled. "So when one of my friends became a mortgage broker, he started giving me the gist of what it looked like."
And then everything was clear: "So I gave it a try and jumped over to Edge where I've been three and a half years now," he said. "It was scary at first taking the leap to the brokers' side and not having, what I thought at the time, as much support as I had at Fairway. But then I learned that I had that support as well --- and even more from other brokers in the company, from the management."
Read more: AIME secures lobbying firm services to broaden its voice
After a while to adjust to the new way of doing things, he was off and running: "It was kind of a leap of faith, working remotely and not in the office per se – you don't have 10 other LOs around you, you're kind of more on your own – but it was a step I was ready to take."
MPA caught up with Bromley at last week's AIME on Tour stop in Denver, one in a series of regional networking events designed to connect the organization's members, independent mortgage brokers and wholesale mortgage professionals. The tour stops provide those in the industry with opportunities to secure updates about important initiatives while learning how to get involved in advocating for the broker community.
Bromley also credits part of his success to his use of video emails – a sales tactic not everyone embraces. Many are overly self-critical of how they come off on video, but the tool has served him well. He acknowledged, however, that he had a secret weapon in the form of his wife who has extensive experience in broadcasting. "To tell you the truth, I have a personal coach who shows me how to look good on camera," he said of his wife.
Video emails are used to effect introductions to other potential partners from existing referral partners, Bromley explained. Then, an introduction video is made referencing the original referral partner in the subject line.
Read next: CEO reignites AIME
And then, voila! "I think it stands out above someone trying to cold call you or text you, and then you have that person in common so they're more likely to watch that video," Bromley explained.
In using video, the key is to shed all inhibitions, he suggested: "The first roadblock is overthinking," he said. "In your own eyes, overthinking on how you look and how you sound. Lighting is a big thing. Have a nice light on your laptop so it comes off warm and nice. Keeping it conversational throughout the video and making it approachable are the two big things. Overthinking it stops people from ever doing a video. I think that's the biggest issue – overthinking what you look like and what you sound like."
He credited AIME for helping him develop professionally as well: "AIME has been a wonderful resource," he said. "We've been able to get a lot of good information from the community itself, and what they put together. I really enjoy watching AIME get more into the regulatory discussions and things like that to protect us in the future. Ultimately, just having that community and meeting people who are in the Facebook page and then meeting them in person and expanding those relationships has been huge."